As a skincare skeptic, I keep my products to a minimum and my routine quick. 
In no world will I ever come home from a late night and think 'Hey, let me just quadruple cleanse, exfoliate, tone down, oil up, put a mask on, moisturise then head to bed.'
There are definitely diligent women out there who can commit to a process like that and all power to them, but that's just not me. 
That's why when I'm trialling a new product that manages to finesse its way into my everyday skincare routine, it's a pretty big deal.
For context, my skin is relatively easy to manage. 
I usually get a few breakouts due to my terrible case of 'I must have dessert every night'. But besides that, my main skin concerns are — like most — trying to keep my face looking radiant, healthy and... alive. 
Unfortunately, dark circles can't be placed under any of those categories. And yet there they are, sitting pretty, right under my eyes. 
I don't quite remember a time before my dark circles appeared. And to be quite honest, I've never thought to get rid of them. 
I continue to stay up late every night. They continue to show up every morning. 
We co-existed peacefully. 
At least we did until I came across a game-changing product: BOOST LAB's $30 Bio-Active Eye Reset Serum.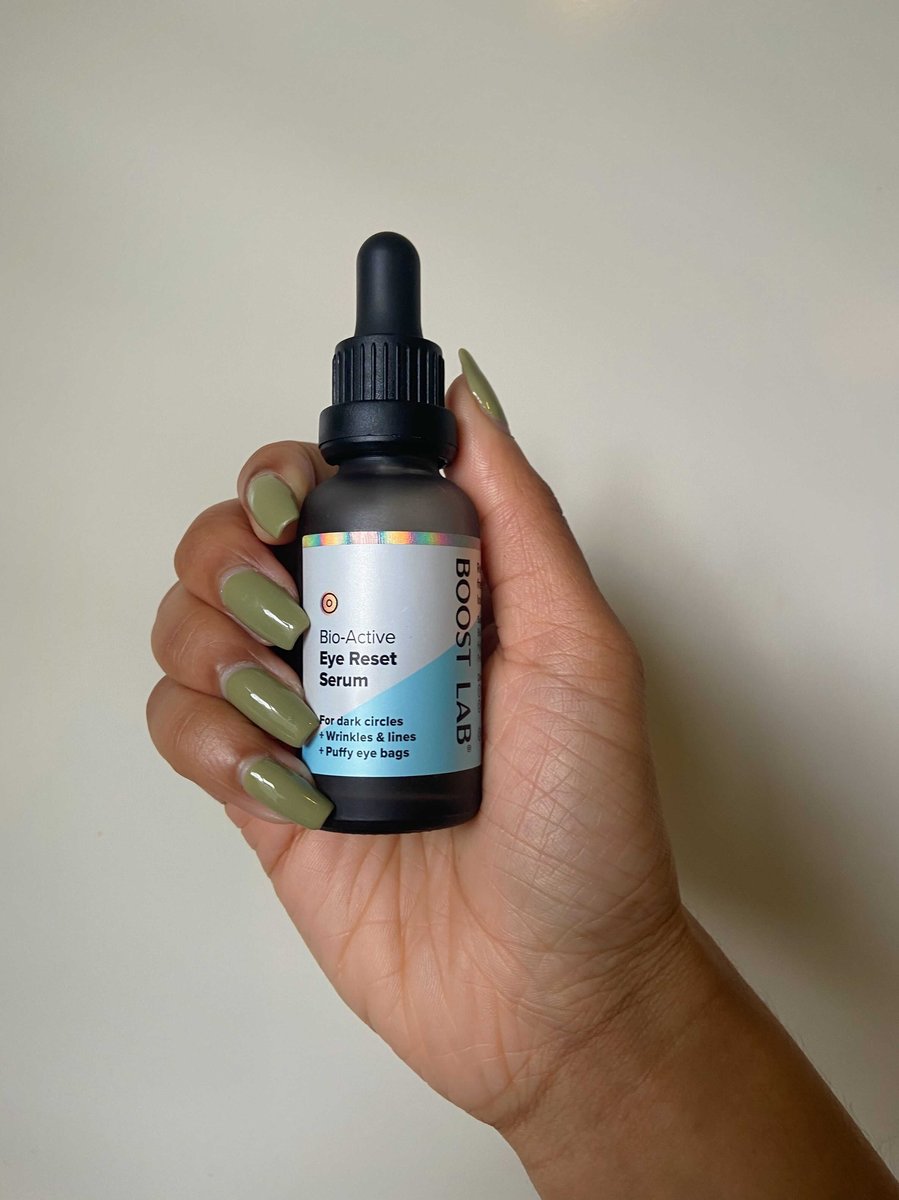 Image: Supplied.
In case you've never heard of BOOST LAB before, let me introduce you. 
BOOST LAB is home to incredible serum specialists that make sense of those otherwise confusing skincare ingredients and offer quality, targeted and affordable skin solutions for all.