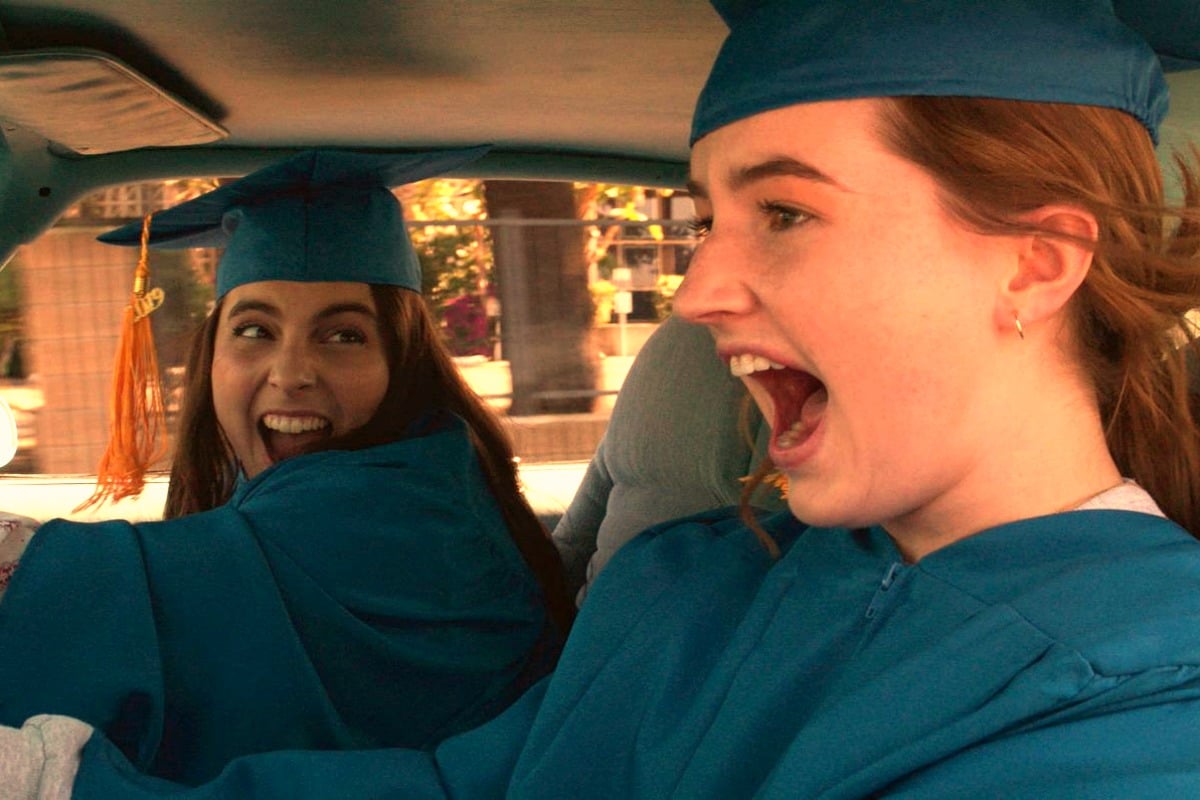 I can't help but imagine what life would have been like if a movie like Booksmart had existed when I was a teenager.
Booksmart holds tight everything that makes high school movies a particular kind of magical, the heightened emotions, uncertainty about the future, first crushes and of course that unbreakable bond you feel with your best friend.
Luckily for adults and teenagers alike, Booksmart is not the kind of movie where a jerkish teenage boy takes a girl's glasses off to reveal she was really "beautiful" all along and therefore worthy of a happily ever after.
Thank God.
Instead, Booksmart follows the trajectory of two high school ride-or-die best friends, played by the perfectly cast duo of Beanie Feldstein as Molly and Kaitlyn Dever as Amy.
Take a look at the truly raucous trailer for Booksmart, post continues.  
Throughout their high school years, Molly and Amy turned their backs on the majority of partying and high jinks their classmates indulged in, in favour of studious exam prep and a multitude of extracurricular activities. During their final hours of high school they are smug in the knowledge that while their classmates drank their futures away, they both scored entry to the colleges of their choice.
This all goes to hell, however, when they discover their hard-partying classmates have all been accepted into prestigious colleges as well, all without sacrificing any of the fun.
Caught up in a blind rage Molly decides that they're going to squeeze all of their high school fun and memory-making into one last night before graduation and so the two embark on an all-night buddy-cop style adventure across town to track down the biggest party of the year and hopefully hook up with the guy and girl they've been crushing on.
From there, their night descends into pure madness as they move through a series of weird and wild parties along the way, attempt to hold up a pizza delivery guy after fashioning face masks made from their own hair and get caught in a very cringey situation with their high school principal and an Uber.
Along the way, this laugh-out-loud comedy is fuelled by the kind of exhilaration that can only be found at this particular point in life on the brink of high school graduation.