Earlier this month, Bono became one of the most hated women in Ireland when he was named among the winners of Glamour magazine's "Woman of the Year" awards.
The world — and social media — did not fail to notice the U2 singer's name on the prestigious list, which included the likes of Simone Biles, Lena Dunham and Gwen Stefani who are all very impressive and all very, ah, womanly.
Taking to the stage to accept the honour in Hollywood last night, it appeared Bono had not missed the irony of his inclusion, labelling it "a bit ridiculous" before satisfactorily and hilariously roasting himself.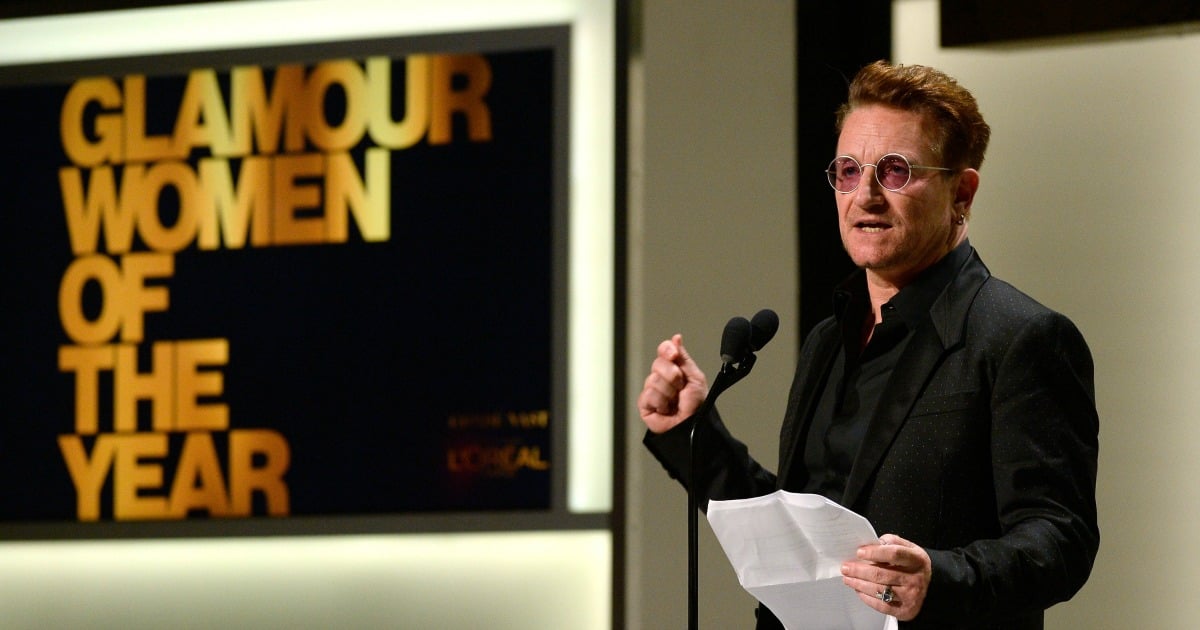 "This is, well, it is a bit ridiculous." Source: Getty
"This is, well, it is a bit ridiculous. And I know how ridiculous it is for me to be on this stage accepting this award. But if I didn't know how ridiculous it was, I did have the blessed internet to remind me," he said before launching into a reading of mean tweets about himself.
"Out of all the women alive, Bono is my favourite. It's just so inspiring how she overcame the adversity of being a millionaire white dude," he quoted one disgruntled Twitter user.
"It's so important that our daughters understand that they can grow up to be Bono," another had written.
He finished with his (and my) personal favourite: "Sure, Glamour named Bono woman of the year, but in their defence, the transition lenses do make him look like a 75-year-old lady from Miami'."
Snap.
As it turns out, Bono has been working hard to battle sexism through several of his charitable endeavours and ended his speech with a word of advice for his fellow man, president-elect Donald Trump:
"Make equality a priority. It is the only way forward. The train is leaving the station. Be on it or be under it."