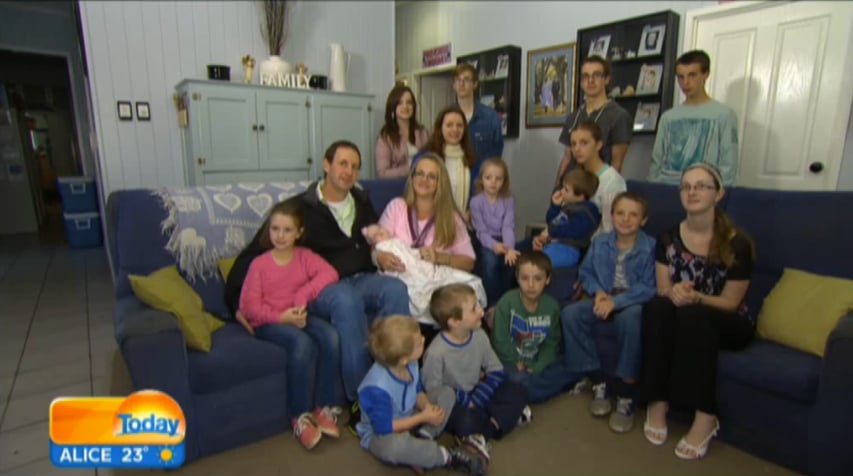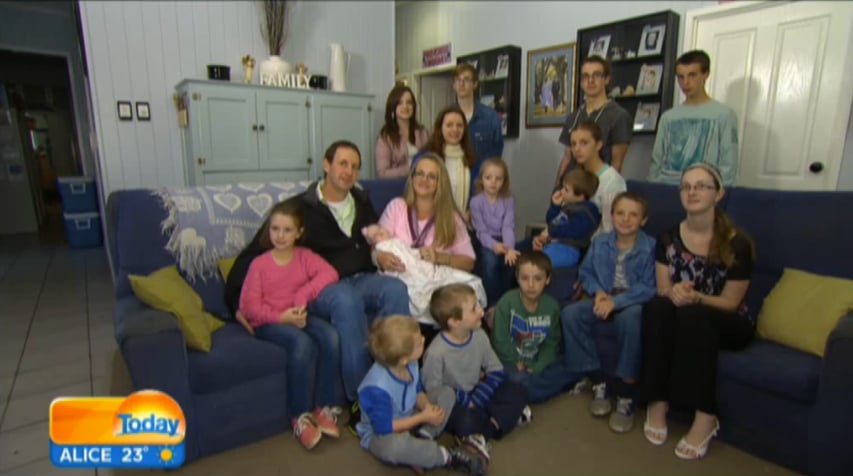 You know all about the Duggars, the US family with 20 kids.
But chances are, you've never heard of Australia's very own super-sized family — the Bonells, who've just welcomed their 16th child.
Jeni Bonell, 46, and husband Ray, 43, live with their 15 youngest kids in a seven-bedroom home in Toowomba, Queensland, according to Woman's Day.
Baby Katelyn, born on June 26, is the latest addition to the Bonell family — joining Jesse, 24, Brooke, 23, Claire, 21, Natalie, 19, Karl, 18, Samuel 16, Cameron, 14, Sabrina, 14, Timothy, 11, Brandon, nine, Eve, eight, Nate, seven, Rachel, six, Eric, four and Damian, three.
Jeni's latest birth experience was the hardest yet: When she went into labour, doctors discovered the umbilical cord had emerged before the baby, a condition known as an umbilical cord prolapse.
This meant doctors had to act quickly, performing an emergency caesarian to ensure Katelyn's safe delivery, the Today show reports.