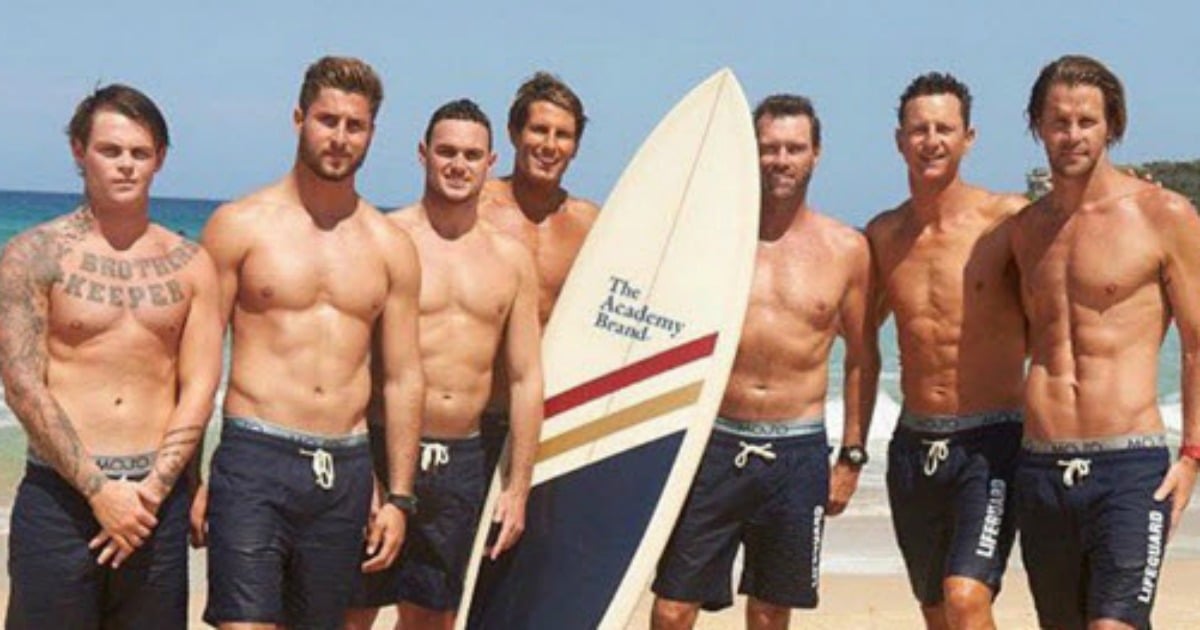 It seems there is more to the nation's beloved beachside reality TV show than bulging biceps and budgie smugglers.
Lifeguards from Ten's Bondi Rescue under investigation for allegedly accepting forbidden and lucrative third-party deals.
Leaked emails also reveal a heavy drinking culture at the club, infighting among the show's stars and anger over the boss' decision to take his wife on a jet ski to retrieve a dead body, News Limited reports.
Head lifeguard Bruce "Hoppo" Hopkins is in the spotlight, with colleagues questioning his overseas business trips and his actions in taking his wife – who is not a lifeguard – on a morbid retrieval operation.
There are concerns over the "severe alcohol culture" in the organisation and reports one unnamed lifeguard was sent off for a three-week stint in rehab for alcohol issues – apparently paid for by the show's producers – after an incident at a hotel.
"The show has spawned ­arrogant, now rich employees who are still employed by the public purse," one colleague said.
The lifeguards allegedly accepted tens of thousands of dollars from Red Bull, free sports gear, and regular third-party payments on top of their salaries, in breach of an agreement with employer Waverley Council.
Wactch Bondi Rescue regulars Mouse and Matt Dee talk about 'hot' lifeguards, vanity and egos in the ranks (post continues after video):
An email purportedly from senior lifeguard Rod Kerr states: "Before someone wants to shoot his mouth off and send messages, try check your bank account? Deano has been more than fair in sorting the money out! Not once has any one of you thanked me for ­getting the 10 grand from Red Bull? Not one!!!"
An inside source says there's "plenty of envy and jealousy at opportunities given" and that the lifeguards "don't grasp (Hoppo's leadership title) as well as they should", News Limited reports.
Hoppo reportedly addressed the in-house bickering in an email to the team, writing: "From this point on I cannot and will not accept any verbal ­complaints about team members … I welcome being kept in check but the schoolyard talk has to stop!''
On taking his wife, Stacey, to retrieve a dead body, he said: "This may have not been the absolute correct thing to do but I felt it was the best option at the time … This will be the last time I send a group email explaining myself on things, mostly my personal life."
Producer Ben Davies said it was just "a matter of personalities''.
"Like in any workplace, you have critics," he said.
"(Hoppo's) not there for the guys to love him, he's there to get the job done and if they don't like the way he runs it and he's the boss, they can always leave."
Yikes. Let's hope the stars of the internationally popular show are back in top form soon.
*Featured image via Instagram/bondirescuetv.
A previous version of this story said that money had allegedly been paid to the lifeguards by Mars. Mars Australia has indicated that no such payment was made.