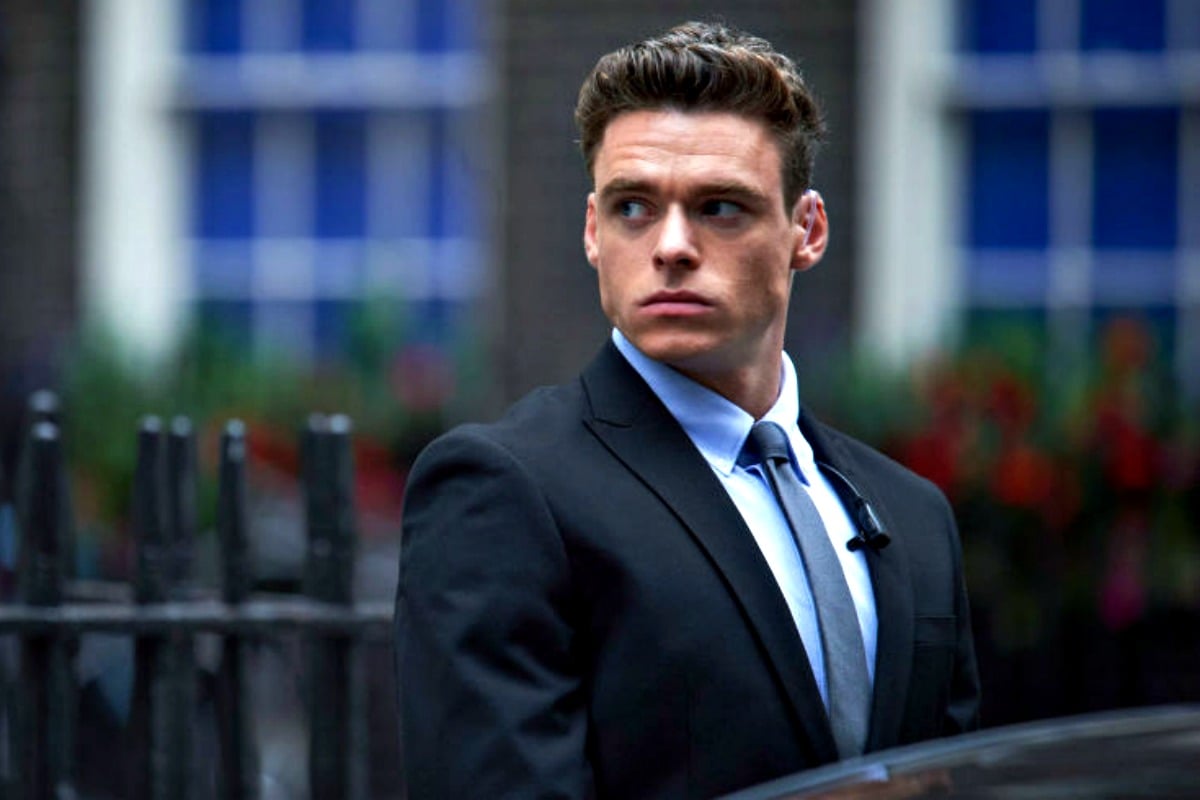 Just a note that this article contains spoilers for the season finale of Bodyguard. You have be warned. 
It's easy to spot the people in your life who have been watching Bodyguard.
They are the ones with dark circles under their eyes from watching episode after episode late into the night, the people in the corner whispering to each other under their breath about conspiracy theories, and the ones with posters of the show's star, Richard Madden, taped above their beds.
All six episodes of the popular BBC British crime drama are now available to watch on Netflix in Australia. The series is set in London in the present day and centres around David Budd (played by Madden, who is best known for his role as Robb Stark in Game of Thrones). Budd is a war veteran who is now working in a police unit that provides protection details.
You can watch the Bodyguard trailer below. Post continues after video.
Shortly after events known in the series as the October 3rd attack, Budd is promoted to the role of personal protection officer (PPO) for the Home Secretary Julia Montague (Keeley Hawes), who is the UK's equivalent of Australia's Minister for Home Affairs, a politician responsible for issues of national security, law enforcement and cyber security policies.
After watching the action-packed final episode many of the main story threads were wrapped up in a neat bow, but viewers were still left with a few lingering questions and unsolved mysteries.