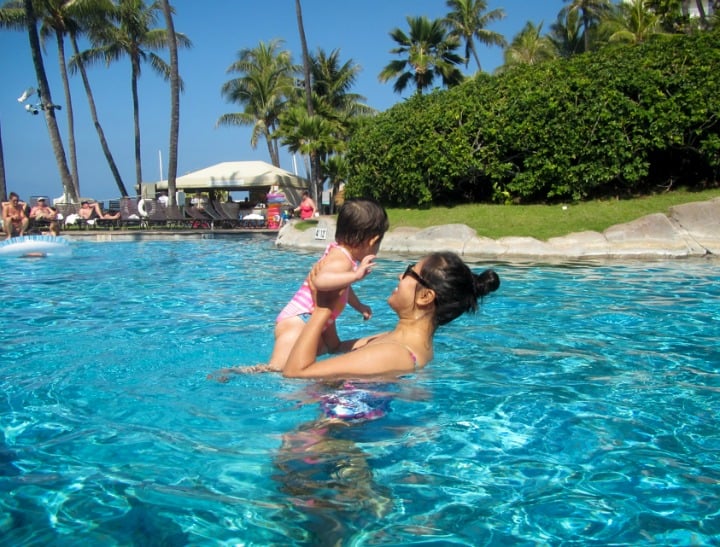 "Mummy, I like your nipples. They're so big and brown and pretty," said my two year old daughter, Emmy.
It was an unexpected compliment, and "pretty" was certainly not how I perceived the gigantic, tough-skinned brown flying saucers that adorned my breasts in my eighth month of pregnancy.
Emmy and I were having a bath together, after a swim in the pool. I'm not a nudist parent (good for you if you are – I think you're pretty cool), but as I was heavily pregnant, I was keen to multi-task anything. If I could wash Emmy and myself at the same time, then I was winning in life.
This shared bath came with an added bonus: I realised that I was doing a good job in raising my daughter to be unashamed and proud of her body.
I thanked Emmy for her sweet and sincere comment.
"My nipples?" she replied, which was my indication to return the compliment.
"Your nipples are also lovely," I told her, and she thanked me and gave me a hug. We went back to our bathing, and it was probably just a normal bath for Emmy, with the extra novelty of her mum being in there with her.
But I was beaming, because this conversation actually meant the world to me.
As the mother of a young girl, I've always felt a responsibility to set a good example of what a woman can and should be.