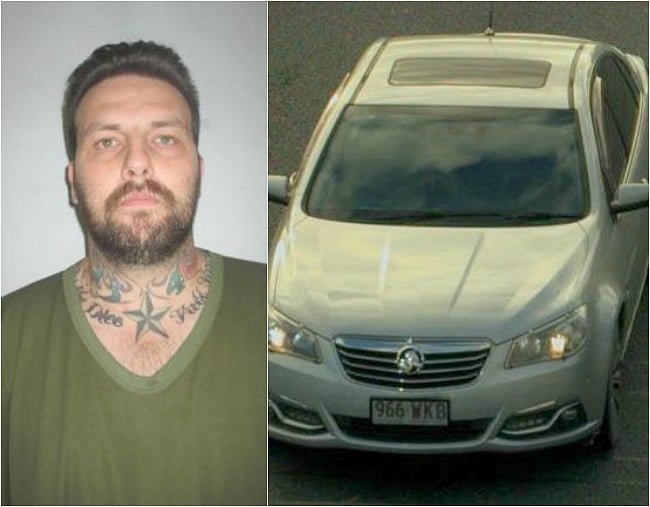 Police have named the man at the centre of a massive hunt after a teenage girl's body was found in a barrel on the back of a ute south of Brisbane.
Detectives are hunting for Zlatko Sikorsky, 34, who has distinctive tattoos around his neck.
He's wanted for questioning after a black ute, carrying the body of a girl, 16, stuffed inside a barrel, was dumped at a residential estate at Stapylton on Wednesday afternoon.
It's believed Sikorsky is travelling in a silver 2014 Holden Commodore with a sunroof, with Queensland registration 966 WKB.
Anyone who spots the man has been warned not to approach him, and immediately call the police.
Detectives have been searching for the Commodore after it was taken from The Lodge Residential Estate at Stapylton soon after the ute and body were abandoned there.
Police went to a home at Buccan in Logan on Wednesday as part of a missing person's investigation. When they got there a man jumped into the black ute and fled.
Officers tracked it to the Stapylton property, but the man got away in the silver Commodore. When they searched the ute, they made the grisly discovery.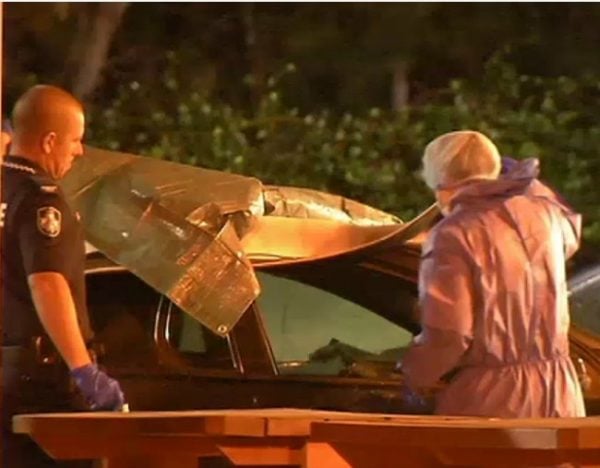 Police know the victim's identity, and that she was not from the area where Wednesday's drama played out.
In Stapylton, a resident said neighbours told her they saw two people let the man into the gated community on Wednesday afternoon.
"They were grabbing stuff out of the ute then all of a sudden they jumped in the silver vehicle and took off," the woman, who wanted to be known only as Sharon, told the ABC.