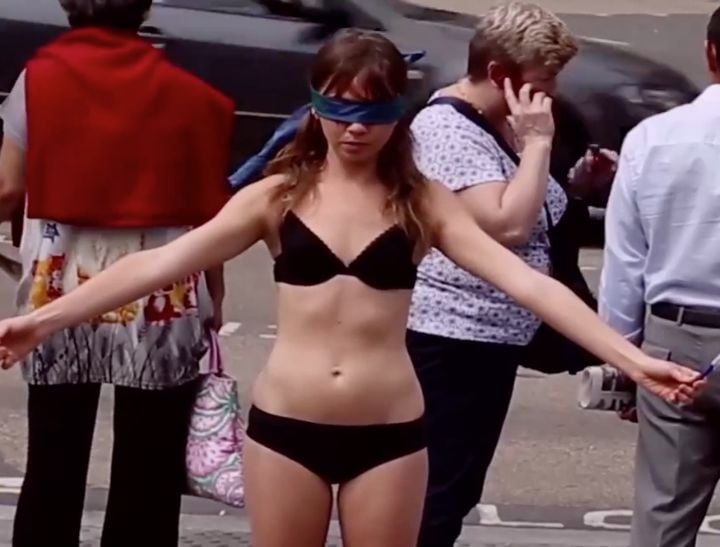 She stood arms outstretched in just her underwear in one of the busiest squares in the world.
The young woman walked through Piccadilly Circus with a blindfold and a sign.
She had a purpose and as she moved through the crowd nobody took a second look.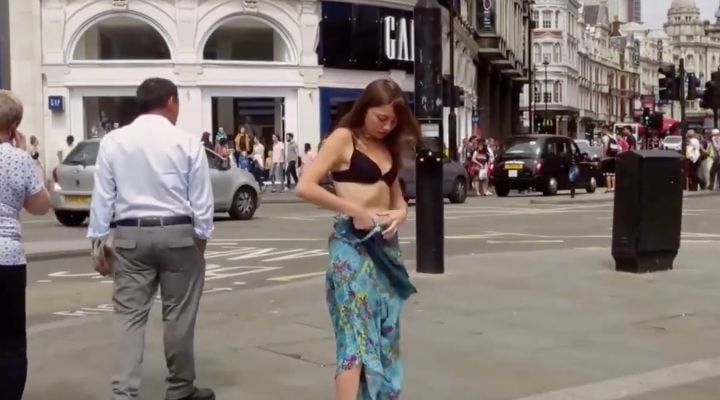 She stopped.
Placed a sign at her feet then undid her dress allowing it to fall to the ground.
Still no one took much more than a second glance.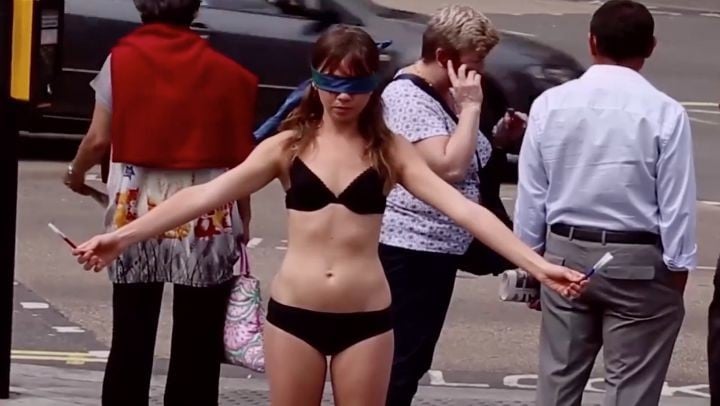 In just her underwear she blindfolded herself and stood arms stretched.
And stood waiting.