news
The reason it took three weeks to find a man's body inside a Sydney shopping centre stairwell.
The elderly Hobart man whose body was discovered in a stairwell of Sydney's Bondi Junction shopping centre on Friday morning had been there for three weeks.
Bernard Gore, 71, suffered from dementia and had been visiting his daughter when he went missing on Friday January 6, according to police.
He was last seen leaving his home in Woollahra just after midday to go shopping at Westfield Bondi Junction, but was thought to have become disoriented en route.
He was without his medication at the time.
In fact, the pensioner had made it to his destination before becoming lost and trapped in a stairwell behind high end stores Chanel and Scotch & Soda on level four.
Staff from Chanel reported seeing him "lost and confused" in-store shortly before he vanished.
"He came in asking for help, he was frail and confused and was pacing up and down outside the store and eventually came inside," an assistant told The Daily Telegraph.
"He said he couldn't find the car park or people he was supposed to be meeting. I asked if he needed help and he shook his head and wandered off.
"We were so worried my colleague called security and one of the guards told us they could check CCTV footage to locate him.
"They thought that he had been in the stairwell for three weeks makes me feel so sad. Why has it taken so long to find the body?"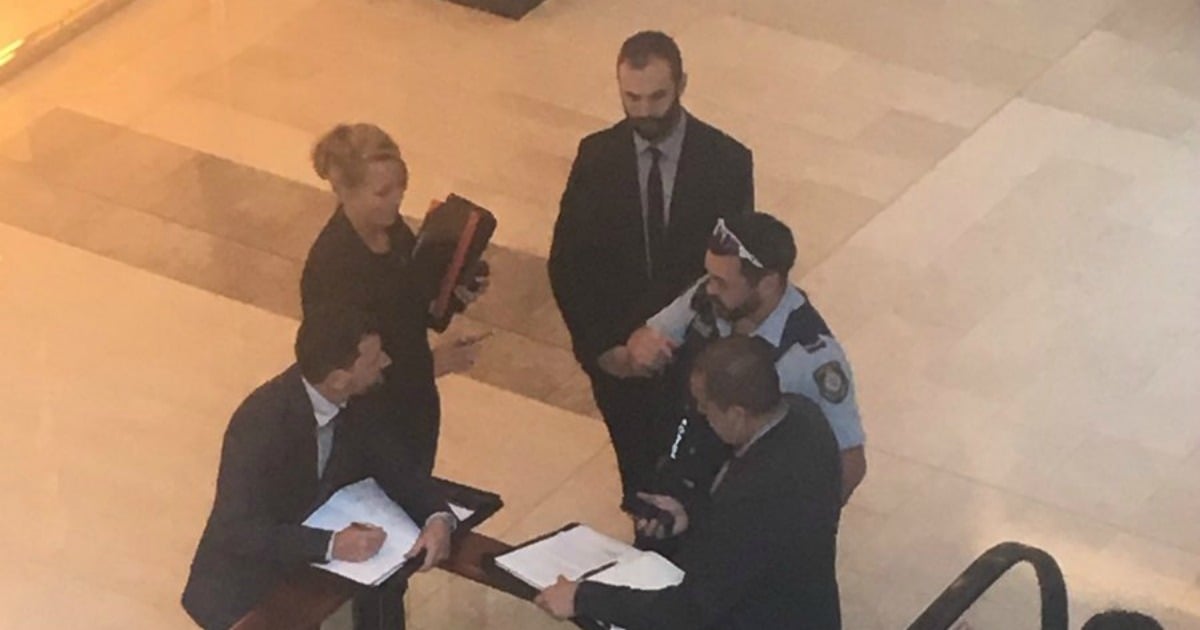 According to news.com.au, once inside the stairwell there are only two points of exit: the roof car park or or the basement, six floors below.
A spokeswoman for Westfield's parent company, Scentre Group, told the Daily Mail "investigations are still underway to determine exactly how these sad and tragic circumstances could have occurred.
"[The] Scentre Group will continue to work with police in their investigations," she said.
It is understood a maintenance worker discovered Mr Gore's partially decomposed body.
The former barber had been supposed to meet his wife and daughter and had previously made the trip alone several times.
At one point, while inside the stairwell, he was just metres from his wife who was waiting for him outside of Woolworths on level three, according to the Daily Telegraph.
They called the police when he failed to surface and days later, when temperature soared to above 40 degrees, his son Mark Gore, flew to Sydney from Hobart to try and find him.
"Unfortunately, we didn't get the result we wanted," Mark told the Wentworth Courier on Friday.
"It's just a hard time for us... We appreciate everyone's efforts."