wellness
'I'm a size 14-16 woman who grew up in the '90s. This is what it did for my body image.'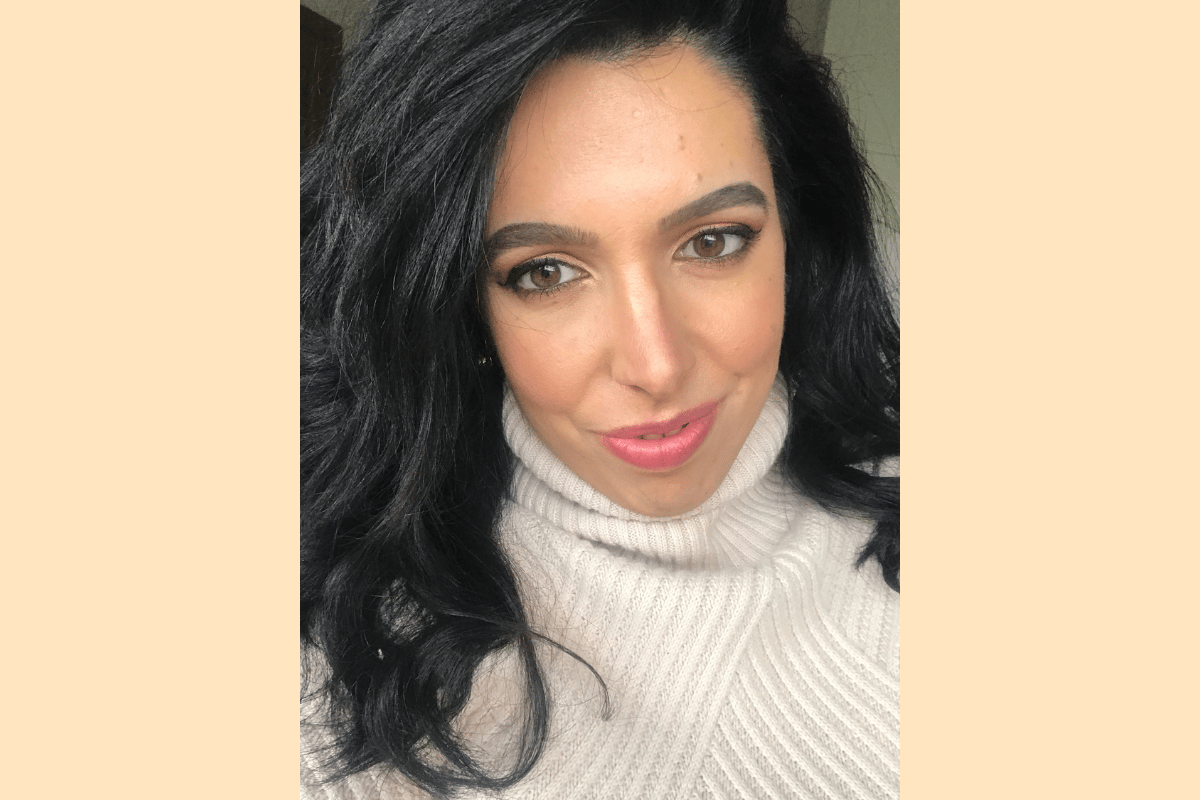 Flower-adorned bucket hats upturned at the front, 50 cent mixed lolly bags from the local milk bar, diaries with a lock and key, and low-slung cargo pants - the more zips, the better.
Yep, the late-90s and early-2000s were a mish-mash of… everything. 
For adolescent me, it was squabbling with friends over which Spice Girl we were going to be (Ginger, of course!, says me: the brunette). 
It was Saturday mornings spent in PJs around the TV, counting down the top 10 with Video Hits and shhhh! Shania Twain is onnnn!!
And it was trying to decide whether to watch Notting Hill or My Best Friend's Wedding. Again.
Watch: How to improve your daughter's body image. Article continues after video.
But there was also a less innocent side to what seemed like an era that was simpler. And it was celebrated in all of the popular culture we consumed - on runways, and red carpets, and TV shows, and movies, and billboards, and magazines.
It was Paris Hilton's hip bones, and Britney Spears' abs, and Jennifer Aniston's taut backside… and Kate Moss.
Thin was in, with the glorification of everything from 'standard' skinny to waif-like 'heroine chic'. It became The Look; desired by many men, and aspired to by many women.
I'm was born in the 80s and was a teen in the 90s where the beauty standard was micro thin. Think Kate Moss and fags instead of nutrition. Looks like this were common place 👇🏻 2/ pic.twitter.com/Po09BHxTPo

— 🇺🇦Rosa Zambonini (@RosaZambonini) April 5, 2022
For a girl entering her teens at the dawn of a new millennium, it was a hell of a time to be alive.
I was chubby - I always had been. My cheeks were full and my thighs rubbed, and when I sat, my tummy arranged itself into neat, round folds.
And I was dark.
My black, curly hair, olive skin, and dark brown, almond-shaped eyes - courtesy of my mixed Maltese and Eastern-European Jewish roots - made me an ethnic anomaly amongst my very Anglo regional Victorian classmates.
Basically, I was a whole lot of different.
Not because I necessarily felt that way; but I could see it in the way people looked at me - and in the eyes of the world too.
In movies, TV shows and magazines, it was the skinny girl who the guys drooled over, and the skinny girl who got to wear the pretty clothes on the runway, and the skinny girl on the front cover.
Subliminally, the message of 'value' and what was 'worthy' was received - and internalised.
And we know, it's not just about what we see; it's about what we don't see too.
Where was the curvy girl? Or the ethnic-looking girl? Or the disabled girl? Or the trans person?
Almost never in the lead, and if anywhere, usually relegated to a supporting role of comic relief. The funny one, or the butt of the joke.
And I actually remember when my young mind understood: You could only be an actress or singer or someone successful in the public eye, if you could also look 'good' in a bikini.
And I understood that me in my boardshorts and tankini did not, which lead to self-consciousness and body shame that, to be honest, I'm still unpacking into my 30s.
Accessibility was as slim as those who could attain it.
And then, Kim Kardashian arrived.
Here are all the things Kim Kardashian has broken up with from her early 2000s self. https://t.co/YdsmNRMyEH pic.twitter.com/I4LZTLj60f

— E! News (@enews) August 13, 2016
And I know, I know, you might remind me of The Sex Tape, or say "famous for doing nothing", and [insert Kardashian Kriticism here]… 
But for me, at that time, there was suddenly a woman on our screens and in magazines who had eyes like mine! And hair like mine! And skin like mine!… And she had curves!
And she was ADORED. 
I can't explain the power of representation and visibility like that, and what it does when you feel so unseen. Particularly as a young girl. 
While there have been strides made towards greater diversity and inclusivity by the media and brands and on screen and runways in recent years, at times it's also felt like little more than hollow and tokenistic gestures. A virtue-signalling box to tick.
But last week, in the wake of Afterpay Australian Fashion Week, I felt something else, as highlights of The Curve Edit runway show popped up on my Instagram feed.
The Curve Edit runway, Afterpay Australian Fashion Week. Image: Getty. It was the first-ever size-inclusive show at the event, featuring a runway with models whose sizing was reflective of 80 per cent of Aussie women. 
Surprising, right? New York, Milan and London have all shown size diversity on their runways, and we've only just arrived now? 
But greater than just sizing, models of diverse backgrounds, genders, ages and abilities also brought their beauty to the runway last week. 
Jess King walked in The Curve Edit. In a powerful piece for Mamamia, she wrote:
"Our bodies were celebrated, shown off and championed. I saw tears from models, bloggers and guests, who cited it as the first time they felt welcomed into a space that was forever exclusionary."
As a size 14-16 woman myself, I felt her words deeply. And I wondered: If we had runways like this this when I was growing up, and all body types had been celebrated in the public eye, would I still have my body hang-ups at 34? And not just me - a whole generation of women who didn't fit the skinny mould? 
How many might have been spared from body dysmorphia? Or from living with an eating disorder? Or tragically, not living at all.
Genuine diversity and inclusion is not just "positive progress". It is crucial - especially for the next generation of adolescents. 
For all of us.
For help and support for eating disorders, contact the Butterfly Foundation's National Support line and online service on 1800 ED HOPE (1800 33 4673) or email [email protected] You can also visit their website here.
Keen to read more from Rebecca Davis? You can find her articles here, or follow her on Instagram.
Feature Image: Supplied/Mamamia.
Can't live without your phone or the internet? Take our survey now and you could win a $50 gift voucher!
Sign up to Mamamia Daily.
Your top news stories of the day, in your inbox every weekday.
Tags: