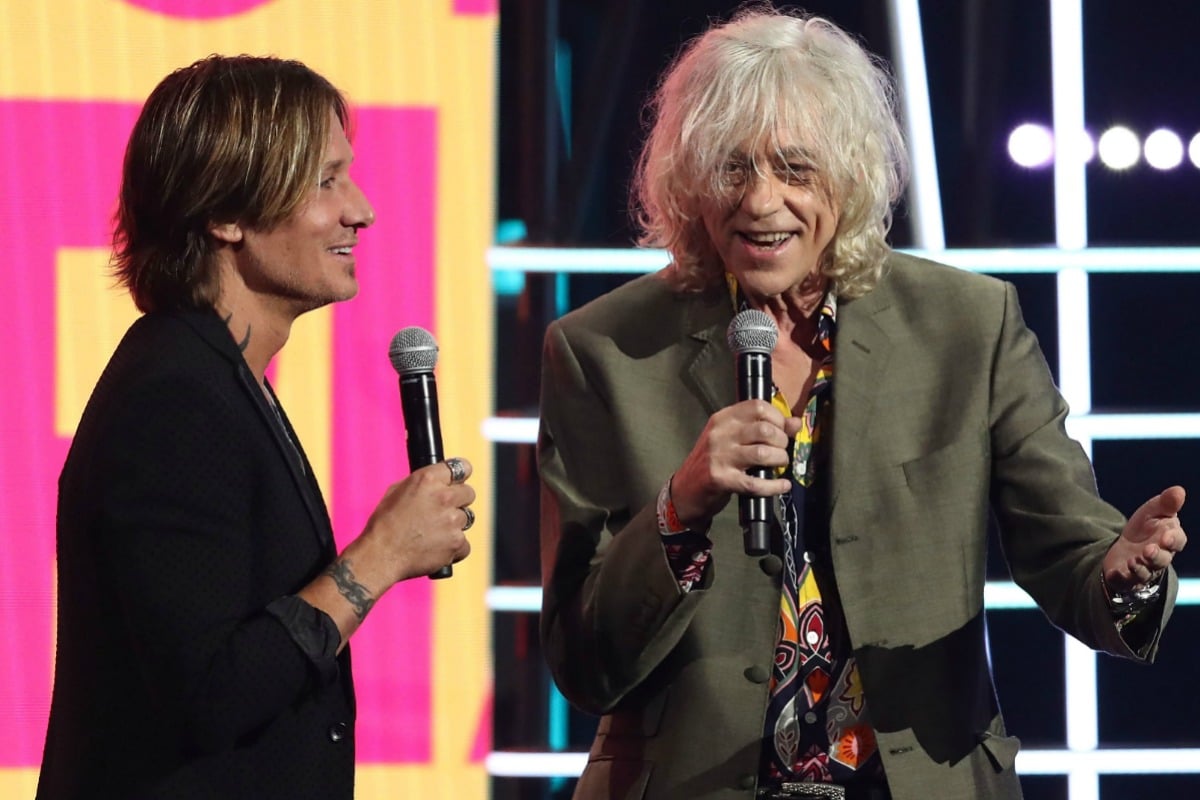 Sir Bob Geldof was a late addition to the ARIA Awards presenting line-up, but he managed to make his time memorable – even if he may not remember it himself.
The 67-year-old Boomtown Rats frontman caused a few excruciating minutes of television when he was on stage with host Keith Urban to present the last award of the night for Song of the Year.
The Irish singer-songwriter dropped an f-bomb and at one point appeared to call the country music singer "Jim" – but those were not the most awkward moments.
No, that went to an uncomfortable exchange that we think crossed the line from friendly banter into a blatant insult.
When Urban was reminding Geldof that he himself had hosted the awards in 1991, the veteran rocker really didn't seem to recall.
"Apparently I did, but… It was at a time when you don't remember these sort of things. They come and go."
"Like tonight?" Keith asked.
"Judging by your performance, yes," was Geldof's harsh response, which caused audience members to gasp.
Urban attempted to keep the tone light, replying: "I haven't even played yet! It is a tough room, it is a tough room."
Geldof's appearance on the red carpet earlier in the evening had been a surprise to many, as he only appeared on the list of celebrities arriving earlier that morning, AAP reports.
His outfit also suggested a last-minute decision:  jeans and an ill-fitting jacket – but that's really just his style.
Explaining his last-minute attendance, he said that he had been "in town" anyway, and that Urban "called me and begged me to help you out tonight".
Viewers at home cringed their way through the awkward presentation, with some suspecting that the Nine Network might have known Geldof would go a bit rogue.
Did… Geldof just insult Keith Urban *to his face*? #arias

— Ti Butler????‍???? (@tibutler) November 28, 2018