The price of Blue Ivy's VMA dress has been revealed and it's best you sit down before we tell you.
Designed by children's haute couturier Mischka Aoki, the rose tulle gown is costs anywhere between $10,903.00 – $14,223.00 (AUD), according to the label's website.
The dress, named The Grand Royalle, is the kind of piece you hope would be saved for only the most special of occasions.
And then worn every day for the rest of your life to get your money's worth.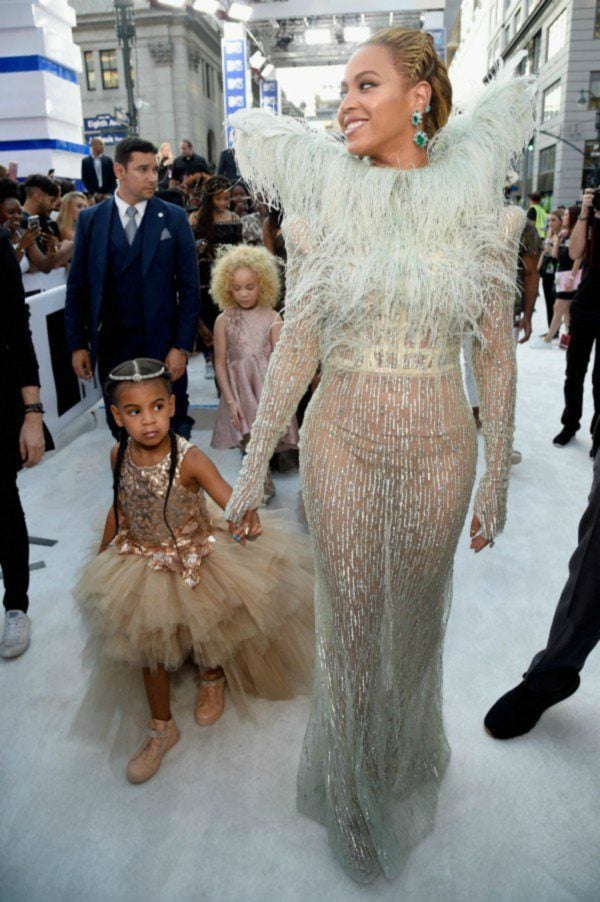 The floor-length gown includes waves of tulle and a gold metallic bodice with 3D appliqués.
Blue Ivy's gown was complemented with milk pink Giuseppe Zanotti high-tops and a diamond tiara by Lorraine Schwartz.
There was no doubt on anyone's mind that Beyonce was going to wear something fit-for-a-queen to the 2016 VMAs.
But how many of us expected she would be outdone by the four-year-old at her hip?
Feature images via Getty.