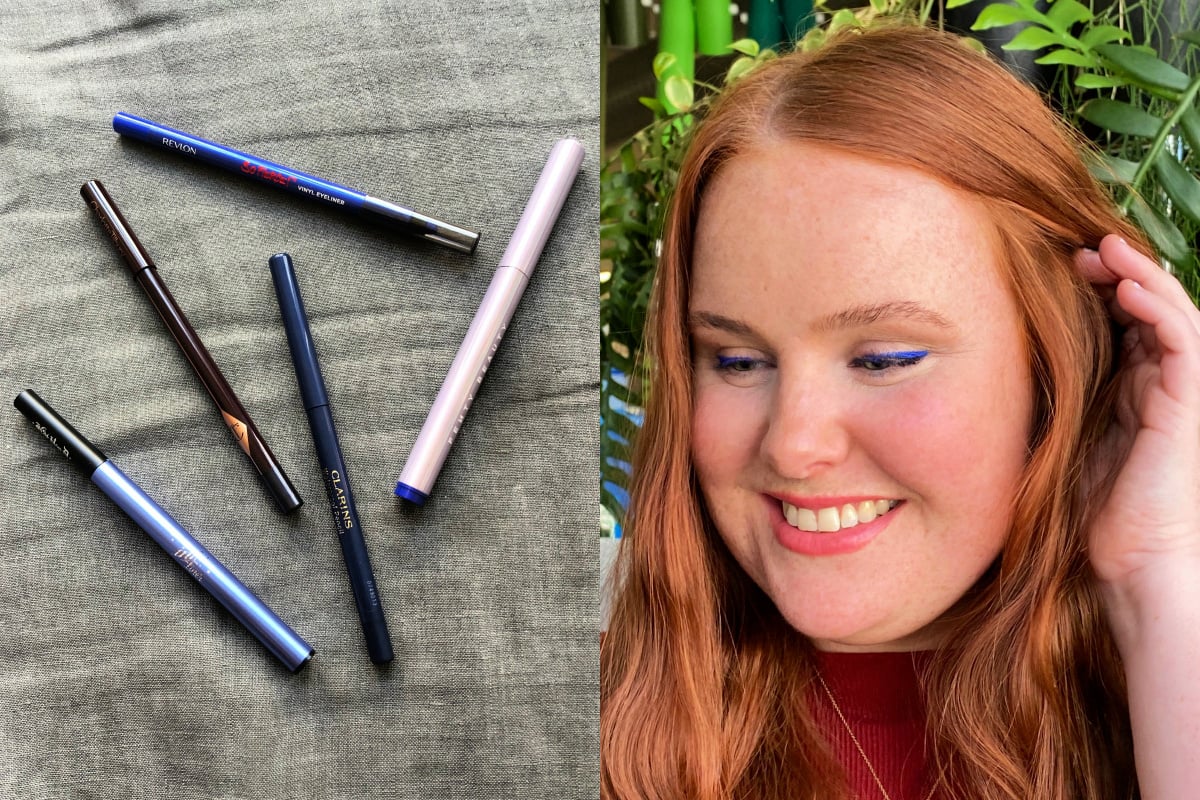 Nope. You're not imagining it. Blue eyeliner is cool again and you might be thinking of giving it a go.
Replacing the traditional dark 'smoky eye' on red carpets and on influencers, there's something simple but effortlessly trendy about a woman wearing a flick of bright blue eyeliner.
But as anyone who's tried to master any form of eyeliner before would know, there's nothing bloody simple about it. (Here's a handy video tutorial on eyeliner hacks below, post continues after video.)
Scroll through the hashtag #blueeyeliner on Instagram and you'll see so many different shades and styles of blue eyeliner, from crisp wings and smudged lines to geometric patterns no number of YouTube tutorials could help us master.
Sure, some of these looks are more works of art than a casual weekday office look, but you better believe you can wear blue eyeliner in real life if you want to.
Here's exactly how, plus nine great blue eyeliners to get you started.
How to wear blue eyeliner in real life.
 

View this post on Instagram