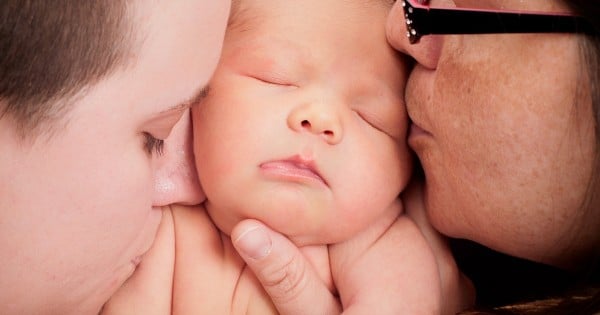 When a child is born in New South Wales, parents are given a Blue Book to track the development and health of their child.
Much like other states and around the world, the personal health record is dragged around for years and could be said to be one of the first important documents for a newborn.
I recently spoke to a lesbian couple who were angry about the book. They told me it wasn't gender neutral.
While on a lunch date with their 12-day-old baby, the mother said she didn't like scribbling out father when answering questions in the book.
Only 12 days into a life with a newborn I think most parents feel vulnerable, but having to read official forms that don't even recognise your role in your new family must be really frustrating.
Father Ashley Scott has a similar story. He tried booking-in his children at a local community centre where they did baby health checks.
"I was registering their details over the phone and they said: 'You're just going to have to be the mother, because our computer system is really old and doesn't cope with situations like yours.'"
Ashley told them that he didn't really want to be the mother.
"They said – 'Well if you are the father your partner will have to be the mother. Because you're the stay at home parent, you may as well be the mother."
The 34-year-old raises his two daughters with 44-year-old partner James.
His children, Stella, 4, and Sophia, 1, were born through surrogacy overseas and on his return to Australia he has found "layers of confusion" when filling out official forms.
"Health care professional might be getting the wrong answers to the wrong questions," he said.