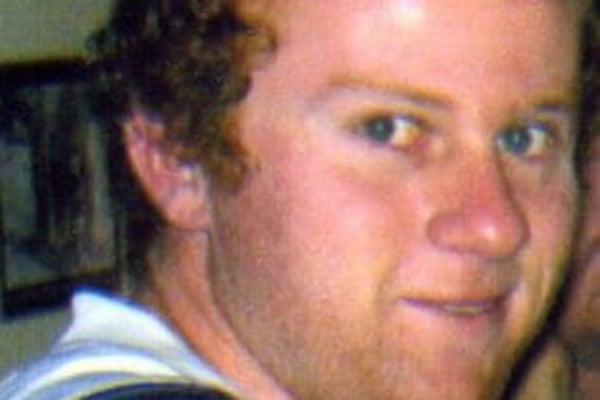 It was a murder that sparked many a headline.
In 2006, Jimmy O'Connell's body was found 40 metres from the burnt-out shell of his Mitsubishi Magna in bushland near Darwin.
His body was unrecognisable, mutilated, and missing clothes.
In 2009, Northern Territory Supreme Court judge David Angel found that, based on evidence, Philip Mather, a friend and fishing companion of O'Connell of five years, had launched an unprovoked, savage attack on the victim.
After a falling out over an Esky, which O'Connell had reportedly left at Mather's house, Maher repeatedly punched the 24-year-old, stomped on his head and chest, and left him to die after setting his car alight.
Side note – Here's our top five most haunting true crime documentaries. Post continues after video.
During sentencing, Justice Angel said that it was a vicious attack.
"The assault was unprovoked, savage and sustained upon a helpless victim whose calls for mercy went unheeded," he said, according to The Sydney Morning Herald.
"There was a substantial degree of violence and aggression. It was a repeated assault."
In the following weeks, 33-year-old Mather was tried and convicted of manslaughter. He was sentenced to 15 years in jail, with a non-parole period of nine years.
"Mr O'Connell accused you of stealing his Esky – a very large and quite expensive article of 160 litre capacity," Justice Angel said, according to news.com.au.
"You wished to settle things once and for all with him."
At the time, Mather claimed that he pleaded guilty to manslaughter to avoid a murder trial under pressure.
"I took a plea because I didn't want to spend the rest of my life behind bars for something I didn't do," he reportedly told a visitor in jail, according to The Sydney Morning Herald.
Kathleen Pettingill had ten children. All of them are either incarcerated, in witness protection, or dead. So, how did Kathleen become the head of one of the most prolific and violent crime families in modern Australian history? Listen to True Crime Conversations below.
Astonishingly, O'Connell's parents wholeheartedly believed him.
On the day Mather was sentenced, the case sparked even more attention nationwide when O'Connell's mother Trudy revealed that she didn't believe Mather was responsible for her son's death.