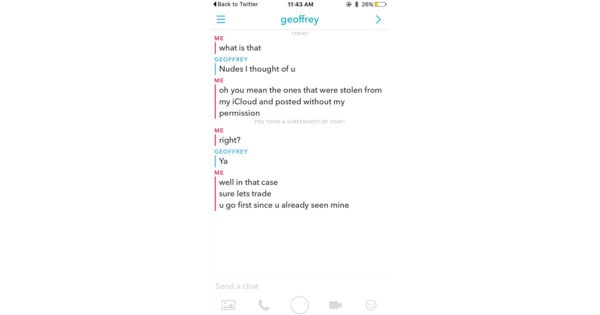 It's a truth universally acknowledged (and constantly forgotten by dudes on the Internet) that women don't respond well to unsolicited photos of strange men's genitalia.
So when Florida blogger Kitty Pryde received a series of 'd*ck pics' in her Snapchat inbox from a man she'd never met, suffice to say, she wasn't impressed.
Pryde was recently the victim of an iCloud hack where nude photos of her were stolen and posted online without her permission.
"Geoffrey" saw them and decided to reach out… with pictures his penis, naturally.
Not exactly Jane Austen-esque romancing, Geoff.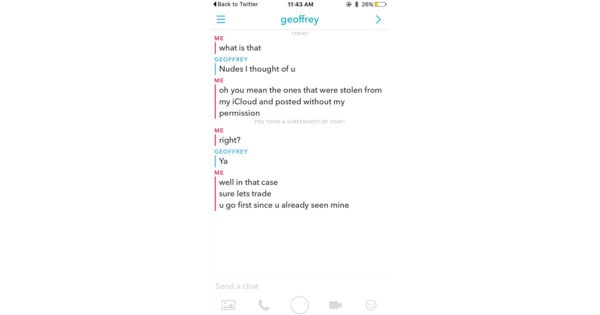 A screenshot of Kitty and Geoff's conversation. Source: Twitter (@kittavelli)
Pryde, clearly swooning, requested more nudes from her Snapchat suitor, who proceeded to ask her her bra size.
She responded perfectly.
She asked his last name, threatened to share his pictures right back, insulted his manhood, took a screen-cap of the conversation and Tweeted it to her 30,000-plus followers.
Boom.