This morning I woke up and went through the same routine I do every day. I rolled over and picked up my phone for a morning scroll through my social media feeds.
Then I saw it: a small red notification badge on the top corner of my Snapchat app.
Immediately, I knew what it was.
As a woman edging towards my mid-twenties, most of my friends have grown out of the Snapchat phase, and the app has become all but obsolete to me, unless I'm in desperate need for a flower crown filter or some face swap comedy.
However, there is one person that still snaps me, every week, like clockwork.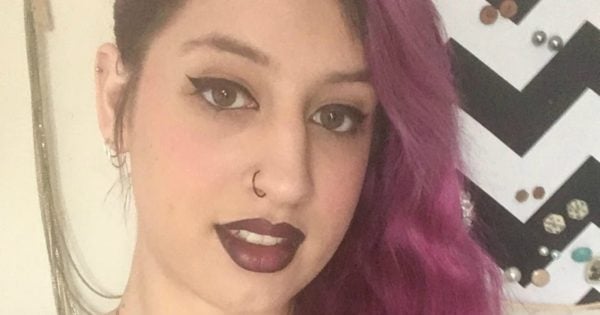 There is always one person who continues to Snapchat me. Image: supplied.
He and I have never met, the only information I have is his Snapchat username.
Despite this; for three years, this young man has sent me one photo a week, every week, regardless of my reaction.
I have never once replied to a photo, and my username is so obscure that he may not even know my gender.
And yet, every week, I receive an unwarranted image of him; posed naked on a bed, extreme unflattering close ups of his penis, even, on one confusing occasion, a video of him 'seductively' licking a cigarette.
I never really used Snapchat enough for this to be a real problem. Upon receiving these sexual images, I would usually just click his delivered image and click out of it immediately to get rid of the irritating notification.
However, this morning, his weekly photo was that of him grasping his erect penis with the caption 'baby girl'.
Perhaps it was the far too affectionate caption, or perhaps I hadn't had my morning coffee, but this morning's image finally pushed me over the edge.
I took a screenshot of the picture, and replied with a polite yet firm request that he cease sending me these pictures, because I was obviously very disinterested.