We knew that smell was important to distinguish the difference between biscuits or banana bread baking in the oven, but we never knew it was almost our entire sense of taste.
Those little buds on your tongue are virtually useless when you have a blocked nose. They attempt to tell the difference between salty, sweet, sour, bitter and savoury, but without your nose taking a whiff of the food first, your tongue probably won't even recognise the food.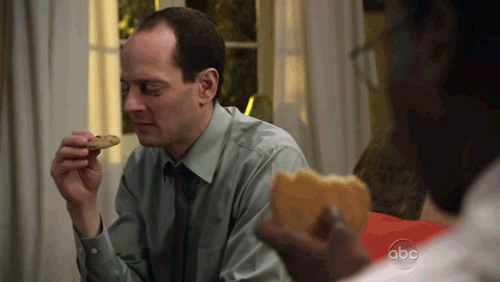 Interesting. Verrrrry interesting.
So, when we learn a new interesting fact, what do we do?
We mess with it, of course. During office hours. While filming. Hurrah!
To put our taste buds to the test, we blindfolded five of our Mamamia staff, pegged their noses in an incredibly uncomfortable fashion, and handed them a cup full of liquid (perhaps we should teach our staff to be less trusting).