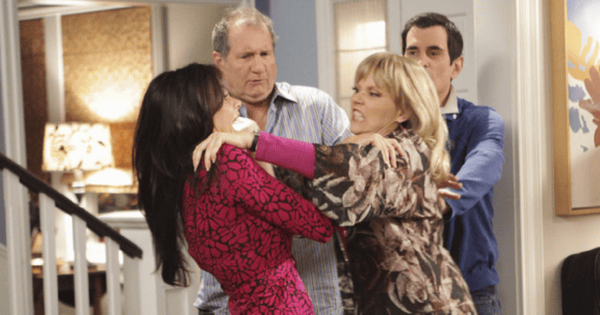 I thought I was over all of the blended family bullshit issues but I'm not. Sometimes it seems like I'm never going to out from under it and almost twenty years later it's starting to wear a little bloody thin.
As the "new wife" I have forever been cast into the role of "interloper" when it comes to my husband's first family, not by his mother or his beautiful boys, but by his children's mother and all of her posse. This is despite the fact I have always done whatever I could to be respectful of her in thought and deed.
I needn't have bothered
I may as well have told her how I really felt about her which is that I think she is crazy and delusional and so intent on playing the victim that she can't even bring herself to do what is right by her own children, like attending their engagement parties and weddings.
So far she hasn't turned up to several family events just because I might be there.
Families can be so complicated. As part of our Mamamia Confessions series we asked, "What's the worst thing your in laws have ever done? Article continues after this video.
Last time I checked I wasn't some sort of deranged mistress. I simply fell in love with a man who had been separated from his wife for four years. Each of them had different partners at the time. He eventually broke up with his to date me.
I didn't bust in on a happy family and steal the man using my feminine wiles. I just started dating a work colleague, fell in love, we got married and now we have kids of our own.
When we first got together the blended family bullshit was kept well-hidden. Everyone was on their best behaviour. Then two years in, seemingly out of nowhere and with little warning, it started to flare up. Everyone started telling some cold, hard truths. The boys struggled with their feelings for me because they felt disloyal to their mother. She did nothing to discourage that and I became used to feeling like a stranger in my own home.