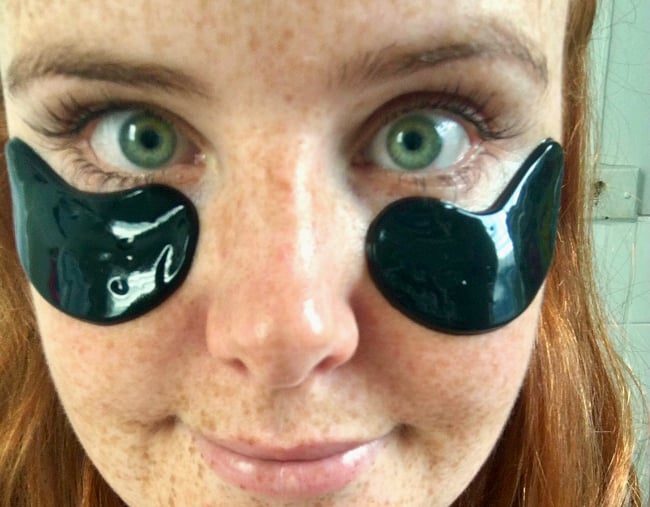 Please, don't panic, but for weeks I've been waking up next to an unwanted visitor.
Not a human one. Under eye bags.
A few months of letting my health slip down my list of priorities has taken it's toll. On my face.
Think: far too much UberEats, almost no exercise and favouring Netflix over sleep – just all the things I really should know better than to do every single day.
And here we are. Just me, looking at myself far too close up in the mirror, wondering how I let these bags make their forever home under my eyes.
In search of a solution that's not 'sleep more' or 'drink water', I came across… these.
They're called BLAQ Hydrogel Eye Masks and they claim to de-puff and detox to reveal a shiny, gorgeous you in minutes. Yes please.