1. The Bachelorette's Blake nearly quit the show before filming even started, and his reason is rather brutal.
Ah! A Bachelor who was evicted from the game, only to come out and say he was never that interested anyway.
What a novel concept. Totally unusual. Never been done before. Ahem.
Speaking to Nova's Chrissie, Sam and Browny, Blake said he wanted to quit the show when he found out it was Sophie who was The Bachelorette.
"I got contacted and I thought: 'Hey this could be pretty cool,' you know, meet a cool chick.
"And then it was shown that Sophie was going to be on and I literally was about to email back saying: 'Sorry I don't want to do it' because I thought she might have just been on it to boost her career.
"It wasn't until I saw her on The Project [before filming began] and her response to some of the questions about the perfect date and what she's looking for that really made me think otherwise.
"She was looking for a best friend, so I went along with it and I was like, 'hopefully I can be that best friend.'"
And then he wasn't the best friend, and that was the end.
Bye.
2. We had absolutely no idea who Gwyneth Paltrow's mum is and now we feel like damn fools.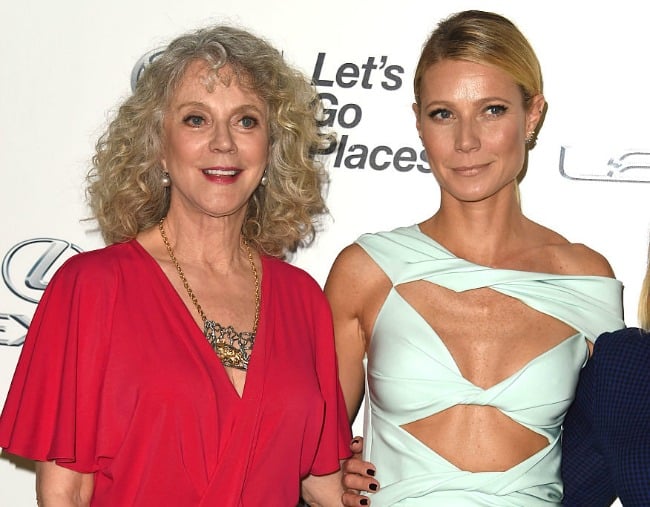 Every now and then, we miss things in the world of pop culture. Like who's dating who or which one of the Kardashians is not pregnant.
Today, in the Mamamia office, it appears almost most of us have experienced a knowledge gap about Gwyneth Paltrow, or more precisely, her mother.
While writing a story on the actress, many of us discovered that Paltrow's mother is actually Blythe Danner - who starred in Meet The Parents and Will and Grace.
What proceeded in our office was a back and forth of those who missed this little tidbit of knowledge and others who were shocked they didn't know. (You'll be thrilled to note our Entertainment Editor, Laura Brodnik, was well aware. As was the producer of Mamamia Out Loud, Elissa Ratliff. It was... slightly concerning... that the editor of celebrity content, Michelle Andrews, had no bloody clue.)
"I'M SHOOKEN," the original writer declared (who would prefer to remain anonymous in case of being shamed).
All we can say, is next time at Tuesday Trivia and the topic of celebrity parents pops us: you will thank us.
3. One month into treatment Julia Louis-Dreyfus shares breast cancer update.
In the past few weeks, fans of actress Julia Louis-Dreyfus have been concerned about her health, given her cancer diagnosis in September.
The 56-year-old, in her humorous spirit, has now taken to Instagram to reassure all that she is fighting with all her heart.
"Chemo #2: finito," the VEEP star wrote.
"We are NOT fucking around here. I've got the eye of the tiger. The Fighter dancing through the fire cuz I am a champion and you're going to hear me ROAR."
Hell yeah we are, Julia.
4. This video shows the exact moment Kit Harington and Rose Leslie fell in love. (That's what we're telling ourselves, anyway.)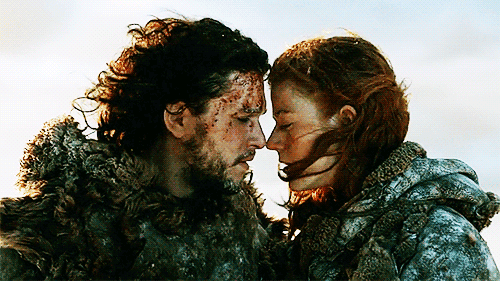 The glorious GIF above is the exact moment Game of Thrones actors, Kit Harington and Rose Leslie legit fell in love.
OK, it might not be the moment. We do in fact, know nothing. But it could be, because Jon Snow himself has revealed it was while filming scenes including the above that set the pair on the path to true love.
"The three weeks in Iceland where we shot the second season," the actor said about his favourite memory on set," he told PopSugar.
"Because the country is beautiful, because the Northern Lights are magical, and because it was there that I fell in love. If you're already attracted to someone, and then they play your love interest in the show, it becomes very easy to fall in love."
Now, excuse us while we Google 'Jon and Ygritte sex scene'.
5. The One Tree Hill reunion photo that only devoted fans will understand.
Those of us who are ~very~ familiar with Lucas and Nathan Scott will know One Tree Hill is the best teen drama IN EXISTENCE. Fact.
It had basketball. It had grown adults playing 16-year-olds. And sexy, rebellious stuff we were far too awkward to consider actually doing.
The theme song even inspired a generation into realising they don't wanna be anything other than what they've been tryna be latelyyyy.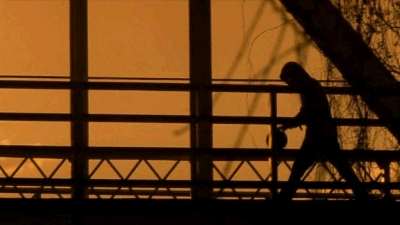 It's for these, plus an infinite number of other reasons, the above photo from Lucas Scott a.k.a Chad Michael Murray (a.k.a that dude in every Hilary Duff movie) has OG fans of the 90s TV show bawling their eyes out.
"Who's bridge? OUR BRIDGE! Wonder how many basketballs have accidentally bounced off & are living down below...," the 36-year-old actor and writer captioned an Instagram post taken on the bridge from the opening credits.
We are so done. Farewell, muggles.