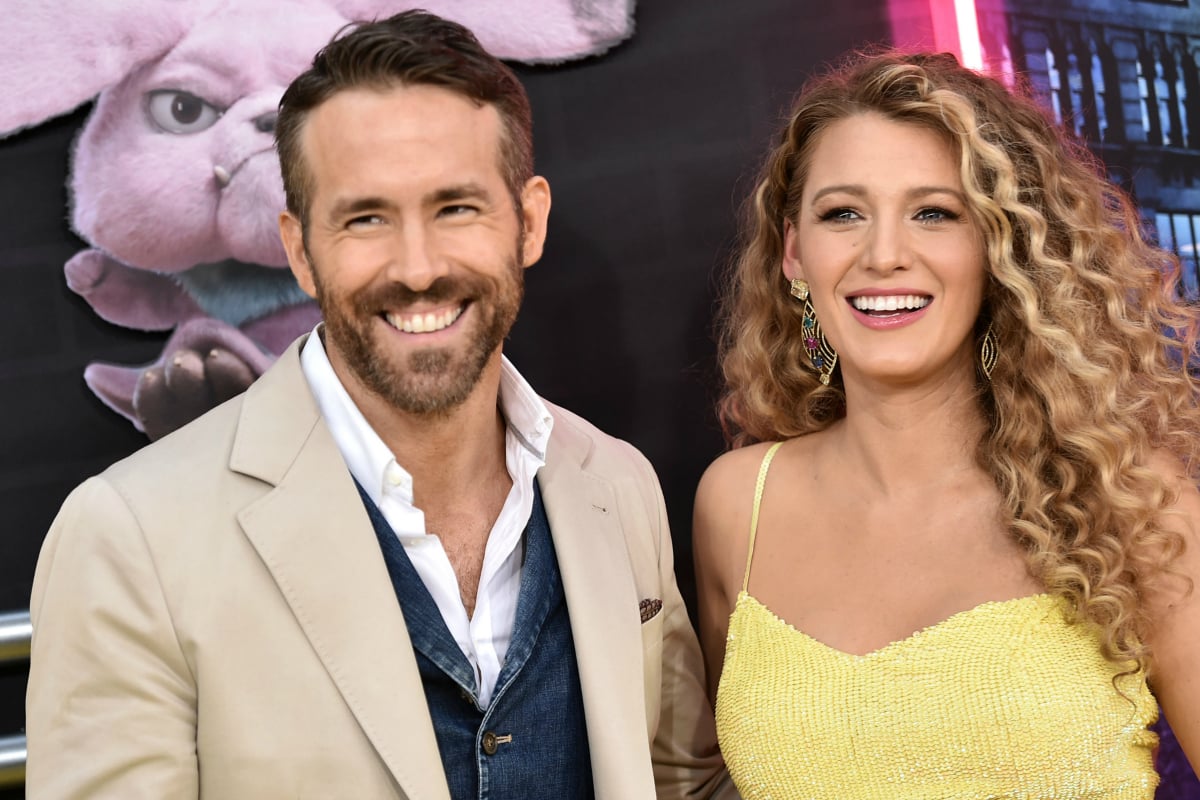 1. Blake Lively and Ryan Reynolds welcomed their third child two months ago. (Yeah. They forgot to tell us, too.)
In 2019, when the news never sleeps and everyone has a smart phone, it's almost impossible for a celebrity to fart without it appearing on the internet minutes later.
It's for this reason we are pretty darn impressed one of Hollywood's favourite couples, Blake Lively and Ryan Reynolds, welcomed their third child into the world and managed to keep it a secret.
According to US Weekly, a source confirmed Lively gave birth as long as two months ago. Lively and Reynolds are already parents to two daughters: James, four, and Inez, two.
Neither parents post photos of their kids on Instagram, which is probably why we haven't seen or heard any info about their new baby, as is customary on social media.
Side note – we take a look at some of the best celebrity dads out there. Post continues after video.
Earlier this year, Reynolds told Fatherly.com they make an effort not to involve their kids in their public life.
"We live as normal a life as we can live. Our kids aren't a part of Instagram or social media. I talk about them, but I never post photos of them and neither has Blake. It's not something we would want to be a part of," he said.
"Being in public is a choice that people should be allowed to make when they're of age. I would never want them to resent me for that. I want them to have as normal a childhood as possible."
Congratulations to Lively and Reynolds , but we'd still like to know how two of the world's biggest stars managed to keep a newborn from making headlines.
Either these two are actually undercover FBI agents, or they have top notch security. Or both.
2. Miley Cyrus just wants to pash Cody Simpson in peace.
It's been a few weeks since news of Miley Cyrus and Liam Hemsworth's separation rocked us to our very core.
OK, bit dramatic. At the very least, hearing the couple who were married for just several months were done, made us wonder, R U OK Miley?
The answer is very much yes, as per the singer's latest Instagram activity. You see, Miley was papped making out with Aussie singer Cody Simpson this week and was instantly slammed for moving on too fast.