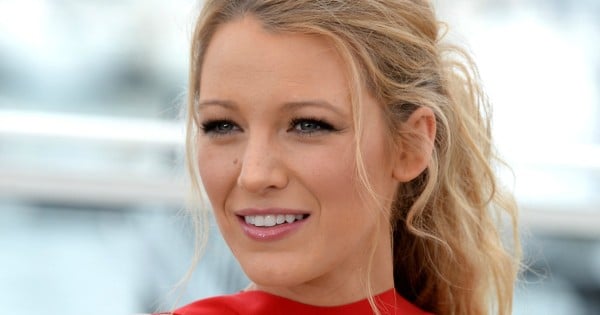 Originally, we thought Cannes would be a good time for American sweetheart Blake Lively. She is after all, pregnant with her second child, and who doesn't love a mum-to-be on the red carpet?
But all that changed quickly, when the 28-year-old actress, who stars in Woody Allen's new film, Cafe Society, drew criticism over some controversial comments she made inadvertently defending the accused pedophile.
Since then, things have only gotten worse, with Lively now being accused of cultural appropriation.
Uploading a front and back shot of herself on the red carpet to Instagram on Wednesday, the Gossip Girl star captioned the image, "L.A. face with an Oakland booty".
The caption is lifted from the classic 1992 hit from Sir-Mix-a-Lot, Baby Got Back, and within hours of posting, the photo began to gather a lot of hate online, with many taking to Twitter to share their thoughts on why the caption was inappropriate.
"Another day, another rich white woman using WOC's bodies as a punchline and commodity. As if Blake Lively wasn't the worst already," wrote @katbee.
"@blakelively instead of your Oakland booty tell us more about how Woody Allen empowers women and the abuse allegations are not your business," added @faaaadumo.