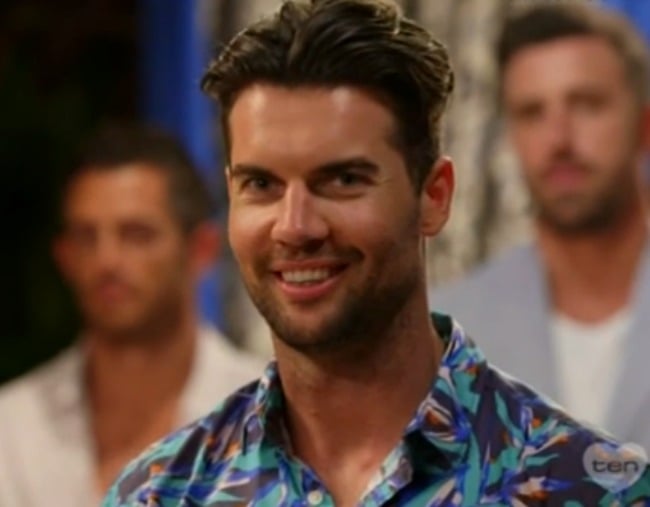 In the single greatest moment of Bachelor in Paradise so far, Blake Colman made an embarrassing gaffe during Tuesday night's rose ceremony and called Laurina Fleure by the wrong name.
It was hilarious and cringe-inducing to watch as Blake, rose in hand, called out "Lenora" before realising his mistake. And for the 30-year-old, the shame hasn't passed.
In his Instagram Stories, the third runner-up in Sophie Monk's season of The Bachelorette shared a photo conveying his current mood.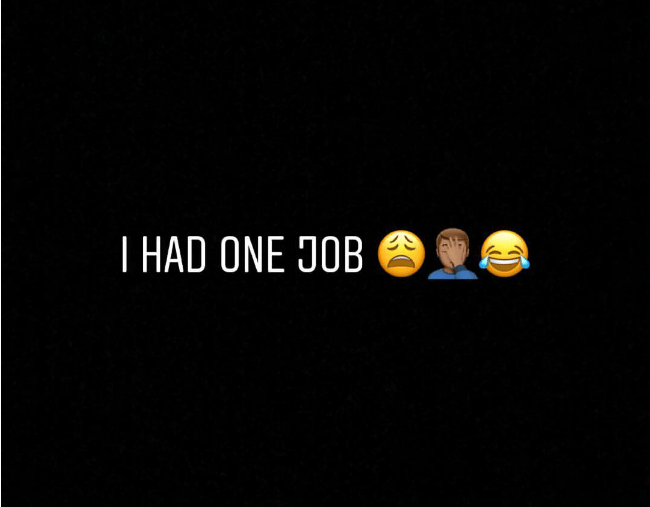 But he's not taking the mistake too seriously - even though it probably ruined his chances with the 34-year-old model.
Making light of the stuff-up, Blake changed his Instagram name to 'My Name is Jeff' a few days ago and last night confirmed why.
"For those wondering why I changed my name a few days ago, well now you know why," he wrote in a snap circling the change.