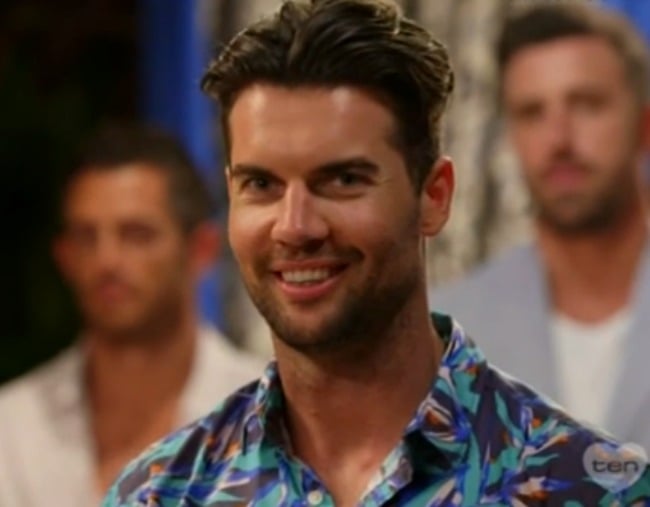 In the single greatest moment of Bachelor in Paradise so far, Blake Colman made an embarrassing gaffe during Tuesday night's rose ceremony and called Laurina Fleure by the wrong name.
It was hilarious and cringe-inducing to watch as Blake, rose in hand, called out "Lenora" before realising his mistake. And for the 30-year-old, the shame hasn't passed.
In his Instagram Stories, the third runner-up in Sophie Monk's season of The Bachelorette shared a photo conveying his current mood.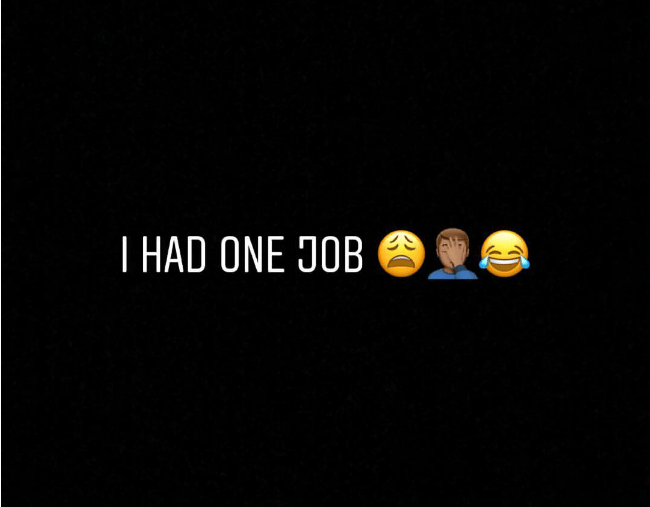 But he's not taking the mistake too seriously - even though it probably ruined his chances with the 34-year-old model.
Making light of the stuff-up, Blake changed his Instagram name to 'My Name is Jeff' a few days ago and last night confirmed why.
"For those wondering why I changed my name a few days ago, well now you know why," he wrote in a snap circling the change.
We debrief on ALL the biggest talking points from last night's episode, on our Bach Chat podcast. Post continues after. 
Laurina also hinted at the blooper. Ahead of the episode, she posted a photo to Instagram telling fans to "tune in for tonight's rose ceremony... it's a doozy."
It may be funny to look back on now, but it couldn't have been more awkward at the time.
Watch the infamous "Lenora" moment in the video below,
Just after viewers hear a voiceover from Laurina saying she expects Blake to give her the rose and she's looking forward to getting to know him better, he calls out "Lenora" and her face drops.
It takes Keira Maguire pointing out her name is "Laurina" for Blake to realise his mistake, saying "Oh... BLEEP hell. Oh, my God."
A clearly pissed off Laurina - "Blake genuinely has no idea what my name is" - still accepts the rose.
And if we had any doubt this budding relationship was now over, Laurina confirmed it in her alone time with the cameras.
"I was sort of a little bit worried about whether I could make it work with Blake. I appreciate that he got my name wrong because it made it a lot easier to decide that... we're done."
Thank you - just by clicking on this and other content on Mamamia, you are helping to fund education for some of the world's most disadvantaged girls.
Together with our commercial clients and charity partner Room to Read, Mamamia's goal is to be funding 1,000 girls in school each and every day, by June 2020.
Learn more here about our ongoing mission to make the world a better place for women and girls.