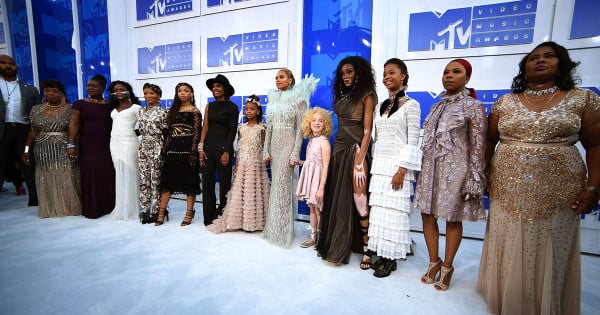 All eyes were on Beyonce when she walked the MTV Video Music Awards red carpet today.
Stealing a tiny slice of Queen Bey's spotlight was her four-year-old daughter, Blue Ivy.
But there were also four very important women who were by the singer's side as she arrived at the awards show: the mothers of Mike Brown, Eric Garner, Oscar Grant and Trayvon Martin.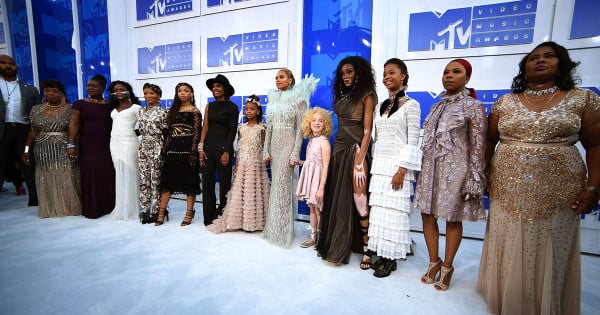 All four women lost their sons to police and gun violence, and are credited with fostering the Black Lives Matter movement. The women also appeared in a video as part of Beyonce's Lemonade visual album, holding photographs of their children.
Mike Brown's death in Ferguson, Missouri, sparked widespread protest and civil unrest, when it emerged he was unarmed when he was shot by a police officer.
Eric Garner died after being placed in a chokehold by an arresting officer, repeating "I can't breathe" eleven times before his death.
Oscar Grant was shot in the back as he lay, handcuffed and unarmed on the ground on New Year's Day in 2009. Trayvon Martin - a 17-year-old high school student - was shot while unarmed during an altercation with a police officer in Florida in 2012.
Beyonce has been a famous supporter of the Black Lives Matter movement, adressing the issue of police brutality in her Formation music video.