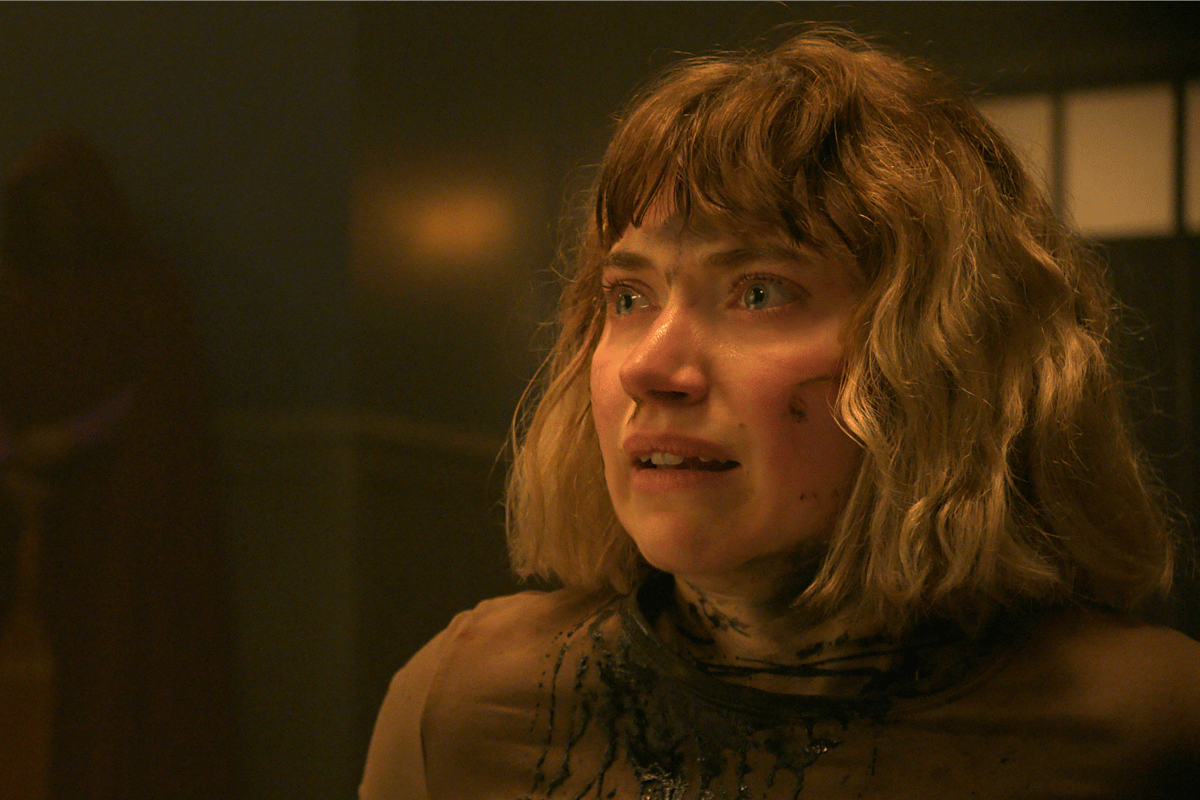 Nothing gets you in the festive mood quite like watching a series of brutal deaths illuminated by Christmas lights.
At least, that's the counter-programming thinking behind Black Christmas, the new holiday-themed slasher flick that's here to give you a reprieve from irritating family members and packed shopping centres.
Black Christmas stars Imogen Poots as Riley Stone, a college student who is spending the Christmas holidays at Hawthorne College, a prestigious campus that is now eerily deserted as most of its students have headed home for the holidays.
Riley, along with a handful of her sorority sisters, has stayed behind to celebrate an "0rphans Christmas" but despite the festive snow, carols and holiday merriment in the air, the grounds of Hawthorne College soon begin to run red as, one by one, female students begin to be viciously killed by a masked figure.
At first glance, Black Christmas looks to have all the ingredients for a satisfying slasher flick but the more you delve into this story, the more you realise that writer April Wolfe and writer/director Sophia Takal have set out to subvert the horror genre by giving their story a feminist and socially conscious twist.
2019's Black Christmas is a reimagining of a cult horror classic, so while the title may be tinged with familiarity for some movie buffs, this particular premise is not.
The original Black Christmas, which premiered in 1974, was inspired by the urban legend The Babysitter and the Man Upstairs (the origin for the 'the call is coming from inside the house' horror trope) and is still considered to be a trailblazing pioneer of the slasher genre.
(There was also a less critically acclaimed version of Black Christmas that was released in 2006 but it is, in a word, horrendous).