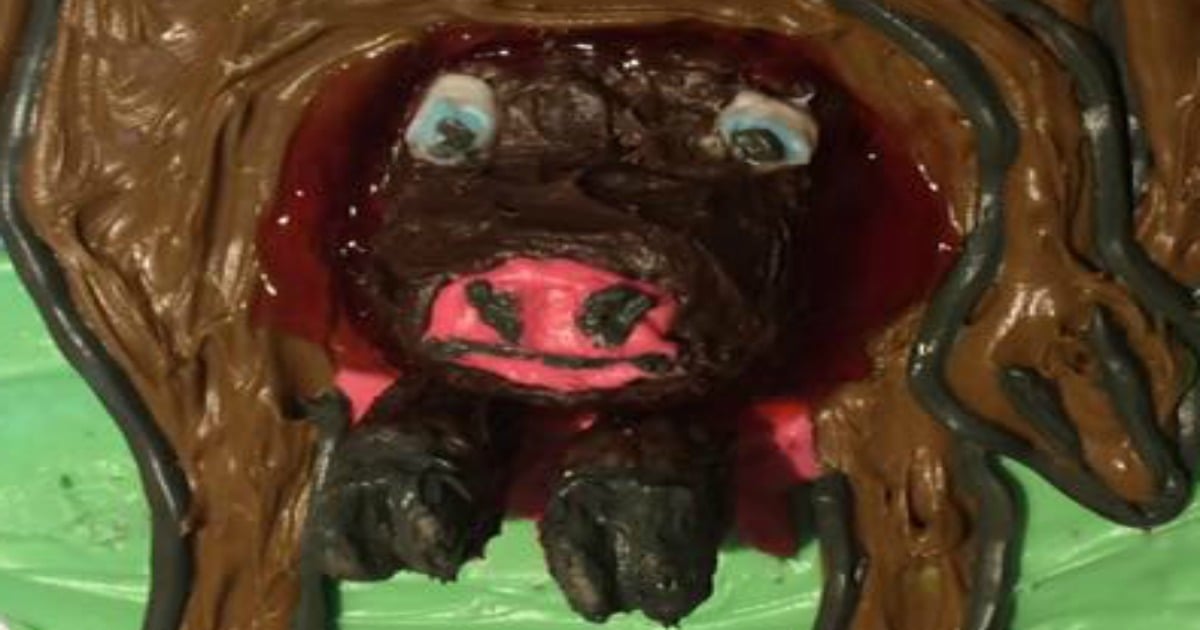 Four-year-old Benz is mad for farm animals. He loves helping out on his aunt and uncle's ranch. His favourite TV show is a National Geographic series about a rural vet, The Incredible Dr Pol. His favourite bedtime reading is the Canadian Angus 2016 Bull Buyer's Guide, which he fished out of a bin at a post office.
So it wasn't surprising when Benz asked his mum, Jamie Packard, for a farm-animal-themed birthday cake. Specifically, he wanted a cake that showed a cow giving birth to a calf.
Mum-of-two Packard, who lives in Saskatchewan, Canada, says Benz put in the request a couple of months before his birthday.
"We tried our best to persuade him," she explained on Facebook. "In fact, I overheard [husband] Tyler say to Benz, 'A Thomas the Train cake would be cool. Would you like Mum to make one for your birthday?' to which he replied, 'I don't even watch Thomas the Train.' We tried."
"So there I sat, Google imaging 'cow having a calf cake' and guess what, there were zero results, surprise, surprise! So as I'm moulding Rice Krispy squares into little hooves, I'm thinking to myself, 'No mother is ever really prepared for this kind of stuff'. And as I'm applying cherry pie filling as afterbirth, I found myself thinking, 'Thank goodness it's only family coming to this party!'"