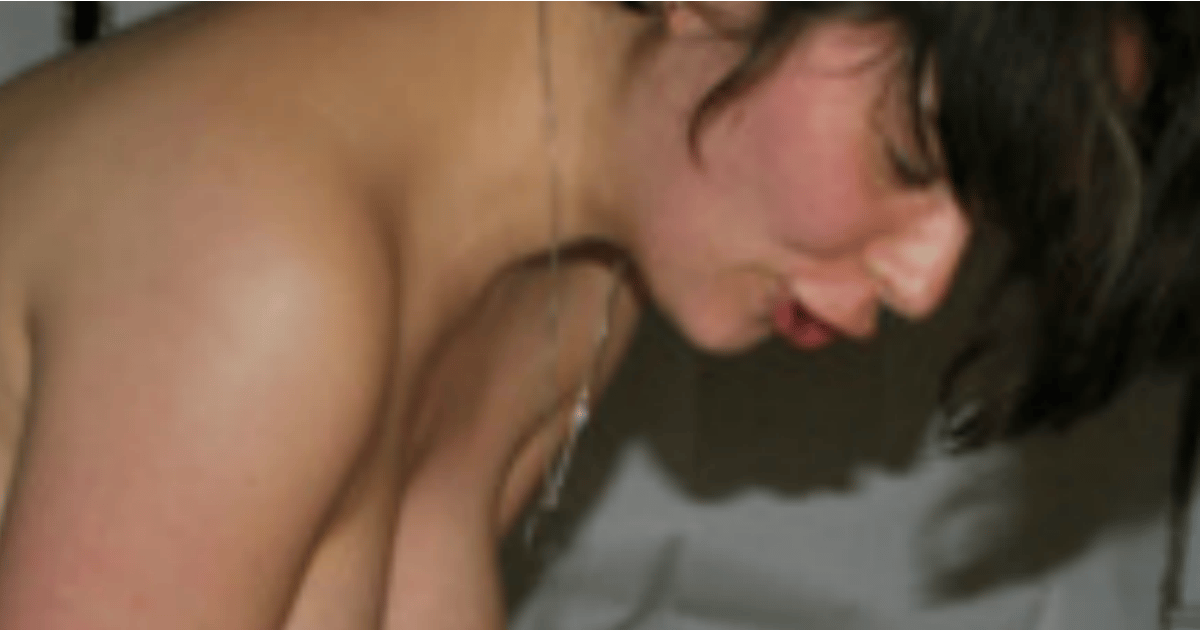 In celebration of her daughter's first birthday and the impact it had had on her life, an American woman called *Francie posted a photo to a private Facebook group called NYC Birth.
The photo captured Francie on hands and knees, bringing her baby into the world entirely unassisted.
According to New York Magazine, her labour had been quick, much faster than expected, and her home-birth support crew did not have time to arrive before the little girl was born. "I yelled at my husband to get the camera when I was about to push her out," Francie told NY Magazine. "And he took two pictures when she was born."
This is one of those pictures: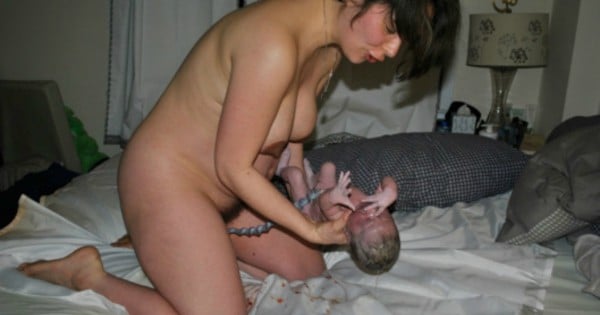 Francie, who runs a business called TheMilkinMama, is a lactation consultant, teaching breastfeeding mothers how to express milk with their hands either as a supplement to, or replacement for pumping. She told Mashable that giving birth to her daughter was "the single most transformative experience" of her life.
"My heart tells me to share it with others because I believe the sense of empowerment I gained with my birth and my daughter's entry in the world could empower other women," Francie said.
But unfortunately, Facebook didn't agree.
A friend sent Francie a message, alerting her to the fact that the image had been reported by someone in the group for violating the site's nudity guidelines. Francie was then blocked by Facebook and told her profile would only be reinstated once she removed all photos containing nudity. "The two [photos] on the prompt screen were me wearing my baby in a carrier, fully clothed," she told NY Magazine.
Francie told Facebook that none of her photographs contained nudity and her profile was restored.
Facebook's nudity policy forbids the publication of photographs containing buttocks, genitals, or breasts with nipples exposed. It was amended in 2014 to allow photographs of women breastfeeding or displaying post-mastectomy scars.
Mashable report the Facebook group NYC Birth has undergone a spring-clean since Francie's photos were reported, and inactive members, and those without mutual friends in the group have been removed.
The removal of Francie's photograph has contributed to the ongoing debate concerning the objectification and sexualisation of women's bodies, and the contexts in which the public are willing to accept female nudity. Francie told Mamamia, "I'm less concerned about the removal of the photo and more concerned about our culture's attitude toward childbirth and women's bodies, which this situation has laid bare."
The Motherish team on their first thoughts on seeing their new baby. Post continues after video…
For her, the photograph and the media attention the incident has received has raised a lot of questions. "Is birth something that should be hidden? Why do we have so much shame about our bodies? How do we make better choices, and engage in conversation, that will help more women feel empowered by what our bodies can do, and become better advocates for ourselves?"
Sharing images as raw, and powerful as this one seems like a pretty good way to start a conversation.
"There's so much power in believing in ourselves," Francie says. "I'd love to help more women do THAT."
You can follow TheMilkinMama on Instagram or Twitter: @themilkinmama
*Francie has chosen to without her surname to protect her privacy.