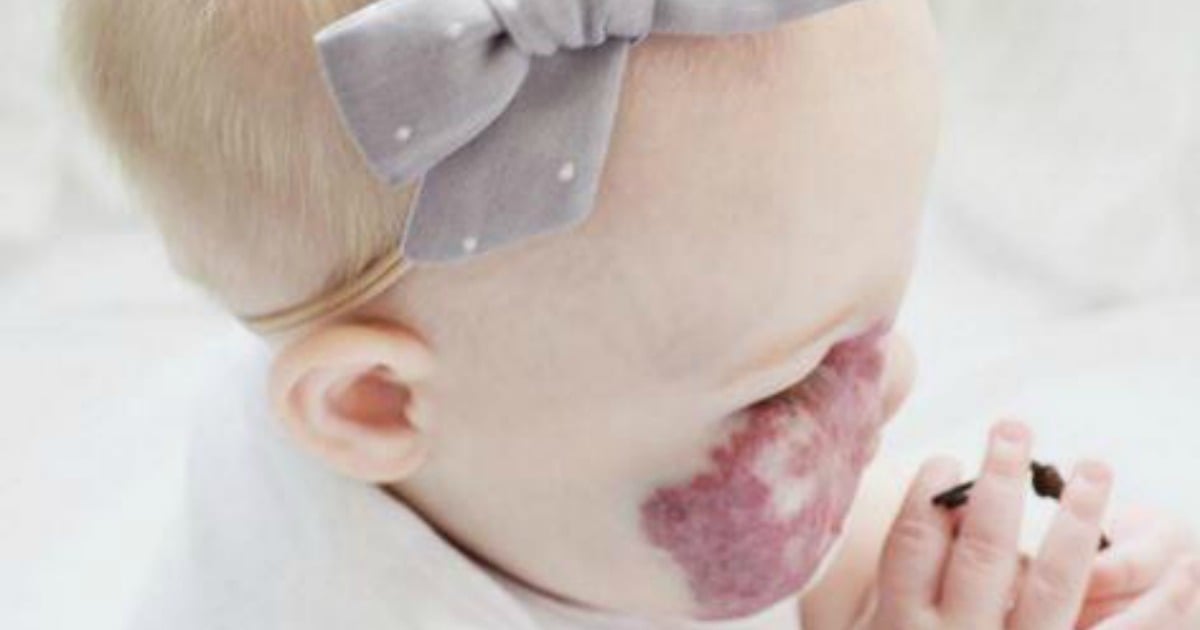 Katie Crenshaw is the kind of mother that makes us happy that world is still spinning.
Consumed with love and an unshakeable desire to protect her baby daughter, Crenshaw has taken to her blog to explain why her daughter's birthmark does not define her. Nor should it be the first thing strangers comment on when they meet her for the first time.
In a post she penned called What's Wrong With Her Face?, that has since gone viral, Crenshaw laments how her daughter's birthmark is  "usually the first thing that people comment on" even though she consistently tries to remind herself that "that most humans are kind and well intentioned".
As explained in her piece, Crenshaw's baby Charlie has a capillary hemangioma which is a defect that occurs extremely early in pregnancy with no known cause or prevention.