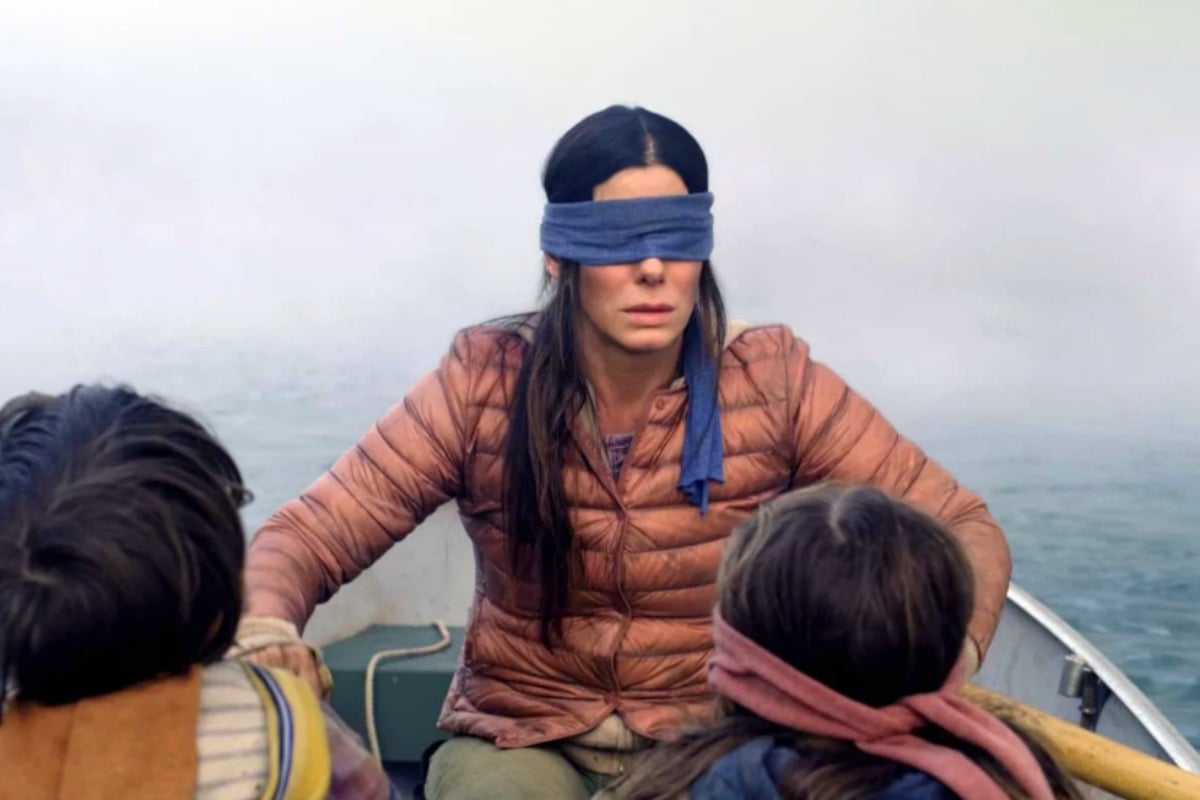 If you've been online this week, you'll probably know that most of the world is obsessing over Netflix's new thriller Bird Box.  Released just before Christmas, the film's basic premise is that a woman and her children are living in a world in which they must be continually blindfolded, or they will die.
Even though Kim Kardashian is still playing catch up with the phenomenon, the rest of the world has taken things to the next level. They've meme'd the crap out of the concept of being blindfolded, as to be expected.
And of course, they've created a new challenge inspired by the movie, creatively called the 'Bird Box Challenge', which is going viral on Twitter.
The challenge is so simple, it's a walk in the…dark. (Wow, how clever am I?) Basically, it involves people doing stuff, wearing a blindfold.
What could possibly go wrong?
Listen as we unpack Bird Box on our Recap podcast here… Post continues after audio.

Here are some examples:
Bird Box challenge #BirdBox #BirdBoxChallenge pic.twitter.com/6dyHVFEX5s

— Enrique Ruano (@enrique_ruanox) December 28, 2018
Bird Box Challenge #Netflix #BirdBox pic.twitter.com/wVY2wFraWj

— Laugh With Larante (@LaranteNoble) December 26, 2018