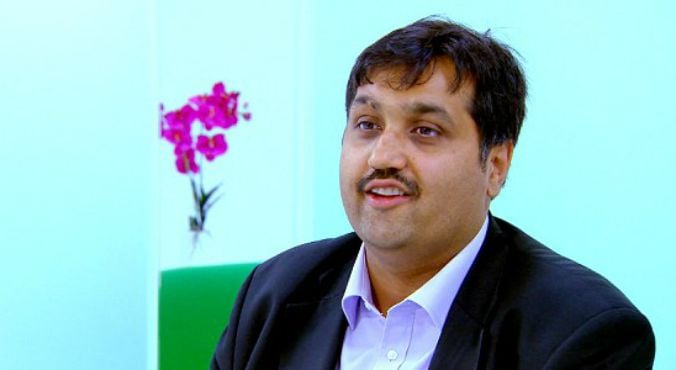 Image: Embarrassing Bodies UK (Channel 4).
A 43-year-old man whose penis was torn off in a childhood accident has been given the world's first functioning bionic penis.
Mohammad Abad was just six years old when he was caught under a moving car and dragged along the road for 180 metres. The incident cost Abad his penis and his left testicle.
Since then the Edinburgh resident — who has never been able to have sex — has undergone 100 reconstructive operations. Doctors have spent the past three years working on moulding a bionic implant to allow him to have an erection for the first time in his life.
RELATED: Why some men are having their penises injected.
The eight inch-long device was constructed using skin and fat grafted from Abad's arm, and includes two tubes which inflate his penis with fluid pumped from his stomach when he presses a button on his scrotum. It was attached during an 11-hour surgery at University College in London.
Abad is understandably chuffed with his new appendage and is eager to put it to use.
"When you want a bit of action you press the 'on' button. When you are finished you press another button. It takes seconds. Doctors have told me to keep practising," he explains to The Sun. (Post continues after gallery.)
"It's been a long journey but we got there in the end. I'm looking forward to continuing my life as a normal human being."
RELATED: Men with tiny penises answer all your questions.
Three years ago, Abad shared his story on Embarrassing Bodies in the UK. He explained that doctors had previously built him a penis using skin from his leg, but it was numb to the touch and effectively "a tube to pee out of". Though he could reach orgasm, he was unable to gain an erection.