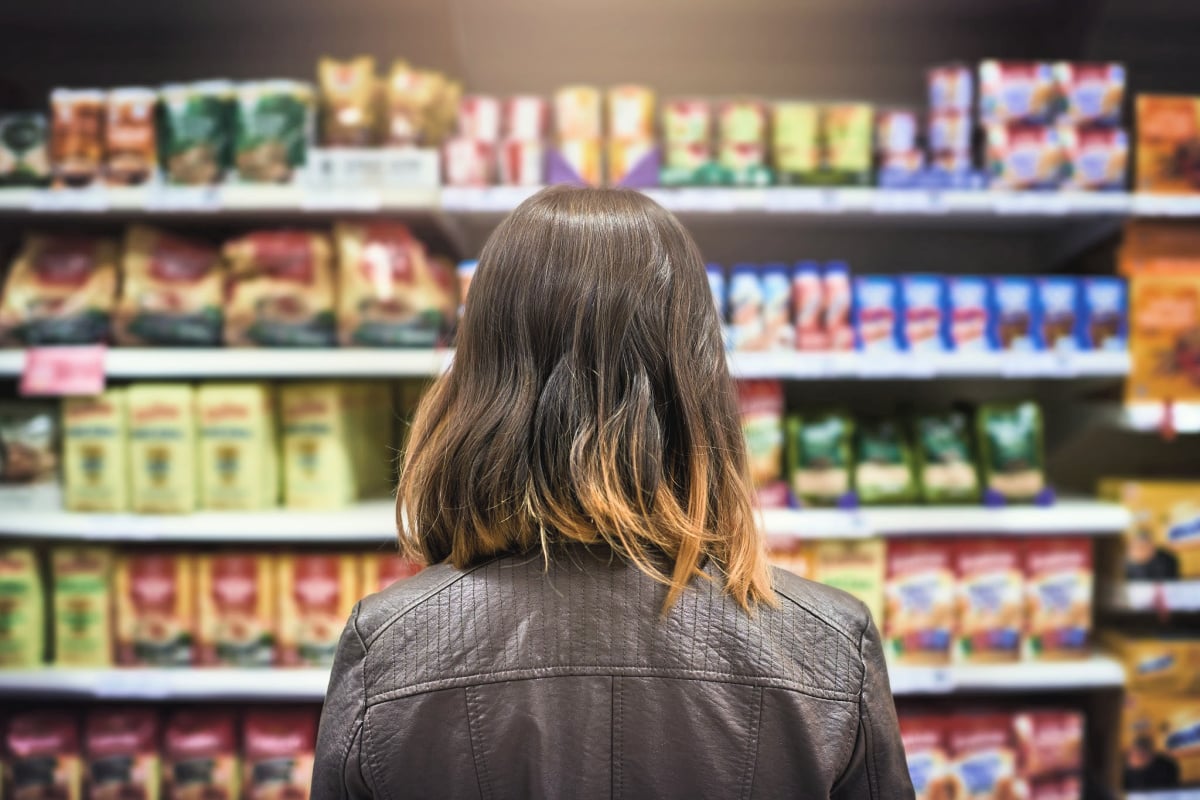 This post deals with disordered eating and might be triggering for some readers. The women in this story are known to Mamamia but have chosen to remain anonymous. Stock imagery has been used.
When I shared a call out looking to speak to anyone whose relationship with food has been affected – positively or negatively – by isolation during the pandemic, the responses flooded in.
Because for anyone currently living with or who has previously lived with an eating disorder or a form of disordered eating, a change in routine can spark so many different feelings, thoughts and behaviours.
WATCH: Singer Kasey Chambers shares her experience with an eating disorder in the video. Post continues.
Between the months of January and April, Australia's national eating disorder and body image charity The Butterfly Foundation saw a 94 per cent increase in help-seeking behaviour via their webchat platform. They're also receiving many calls from people and carers who are facing a very unique set of challenges and triggers during this period. This is a good thing because it means people are seeking help, but it also highlights just how big a role change plays in our mental health, especially in rural and regional areas.
"For anyone who has experienced or is currently experiencing an eating disorder, a change in routine, along with heightened levels of stress and uncertainty, can lead to a significant increase in eating disorder behaviours and thoughts," psychologist and manager of Butterfly's National Helpline Juliette Thomson told Mamamia.
"Eating disorders can thrive on isolation so during a time where most people are house-bound, it is critical to stay connected with family and friends as well as health professionals and your support team."
Everyone's experiences with disordered eating are different. Some say they've found this period particularly hard or shameful. Others feel "it's been a godsend". Below, nine Australian women share how isolation has impacted their relationship with food, and the strategies that are helping them navigate the path through.