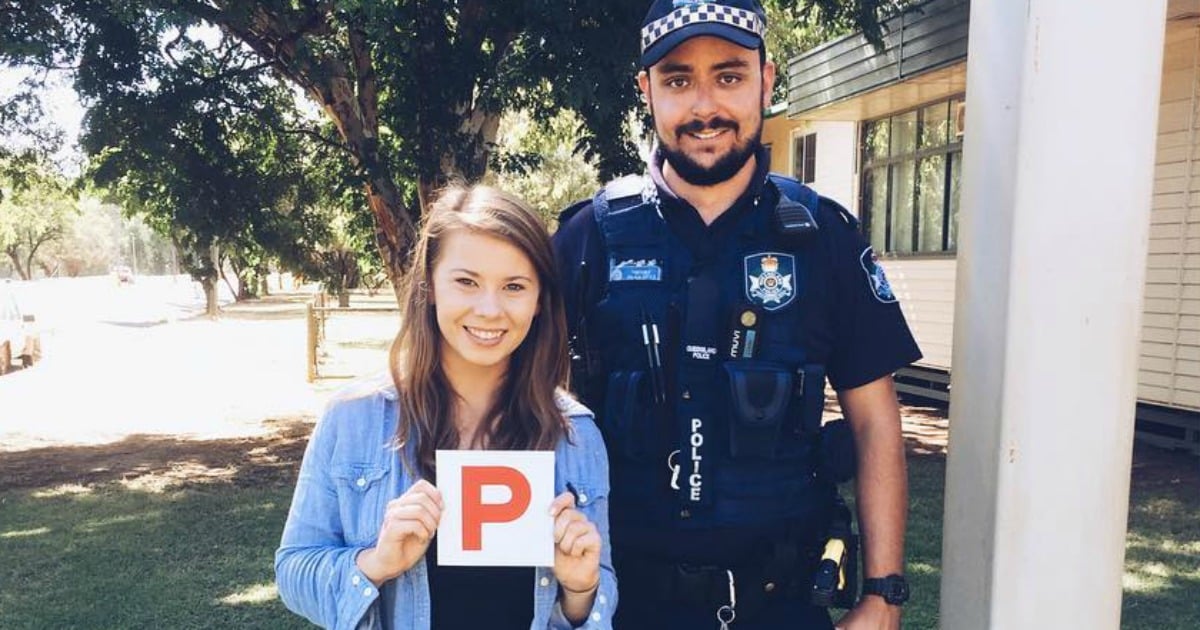 Bindi Irwin, that adorable, disturbingly articulate little kid in the khakis, can now drive a car. By herself. With no adult present. All alone.
In other news, we feel ancient.
The 17-year-old took to social media to announce that she is now the proud owner of a shiny, new set of "P" plates. Bindi also revealed that, in a touching tribute, she took the test in her father's old car.
"Thank you so much to Constable Joshua Little and Queensland Police for testing me today and giving me my license [sic]," she wrote. "It was wonderful to take my test in St George and pass the first time and in my Dad's giant old ute!"