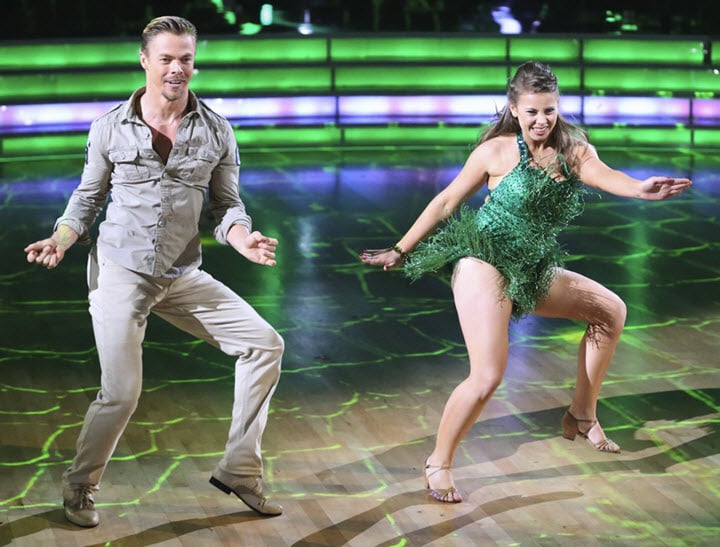 NAILED IT.
Bindi Irwin, national treasure/animal whisperer has made her U.S. Dancing With The Stars debut. And her performance was incredible.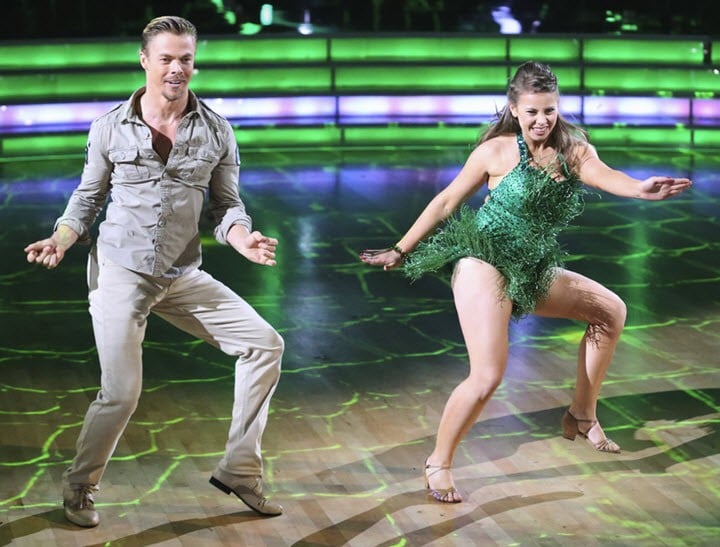 The 17-year-old Queenslander dedicated the performance to her late father, Steve Irwin. Her dance acted as a tribute to him, as she jived to the song 'crocodile rock' and began the routine wearing a khaki outfit.
We're not sure what we were expecting, but Bindi just nailed this whole thing.
You can watch the performance, below:
The judges, in their extremely energetic American accents, seemed to actually squeal with delight at Bindi's performance. One even called her 'the wonder from down under', because that's not a complete cliche at all.
Bindi's partner, Derek Hough, is a five-time Dancing With The Stars champion, and his sister is on the judging panel. So we reckon Bindi has a good chance of winning this thing.
In a video played before the performance, Bindi spoke about her dad and how she was doing this to make him proud.
"My mum always said that anytime my dad would watch me dance around the zoo, he would cry," she said.
"I think that the real reason I'm doing this is to make him proud, and everyone back at home in Australia proud."
And if you want to see more photos of Bindi, you can click through the gallery below.