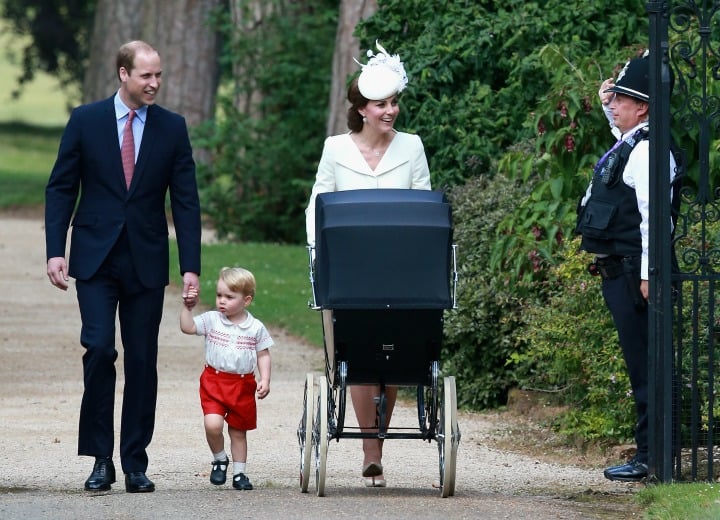 We've rounded up all the latest stories from Australia and around the world – so you don't have to go searching.

1. Tony Abbott has ordered Liberal frontbenchers to boycott Q&A. 
Federal Agriculture Minister Barnaby Joyce has withdrawn from a scheduled appearance on ABC's panel show Q&A tonight, saying that Prime Minister Tony Abbott has instructed his frontbenchers to boycott the show.
"The Prime Minister has communicated that he does not want any frontbencher to appear on Q&A," a spokesperson for Mr. Joyce said. "Barnaby was told this tonight and apologised to Q&A that he would not be able to appear."
ABC News reports Mr Joyce's withdrawal from Q&A came just hours after he confirmed on the ABC's Insiders that he would be appearing.
The decision follows fallout from controversial audience member Zaky Mallah's appearance on the program two weeks ago.
Related: Today, we stand with the latest targets of Mallah's abuse.
2. Princess Charlotte has been christened.
Princess Charlotte of Cambridge has been christened in a beautiful ceremony in Norfolk — in the same church where Princess Diana was christened 54 years ago. (Read all about the christening here.)
3. Plane crashes onto California beach.
A plane crashed onto a beach in California yesterday, injuring a child and terrifying revellers celebrating the Fourth of July.
News.com.au reports the single-engine small plane lost power before crash-landing at the water's edge at about 3pm on Saturday.
Officials say a 12-year-old boy suffered a gash to the head when the plane clipped him. The child has been treated in hospital, but his condition remains unknown.

4. Billy Joel's surprise wedding.
Singer-songwriter Billy Joel has married his pregnant girlfriend on Long Island, New York.
The wedding was a surprise– with the happy couple tying the knot at a 'Fourth of July Party,' People magazine reports.