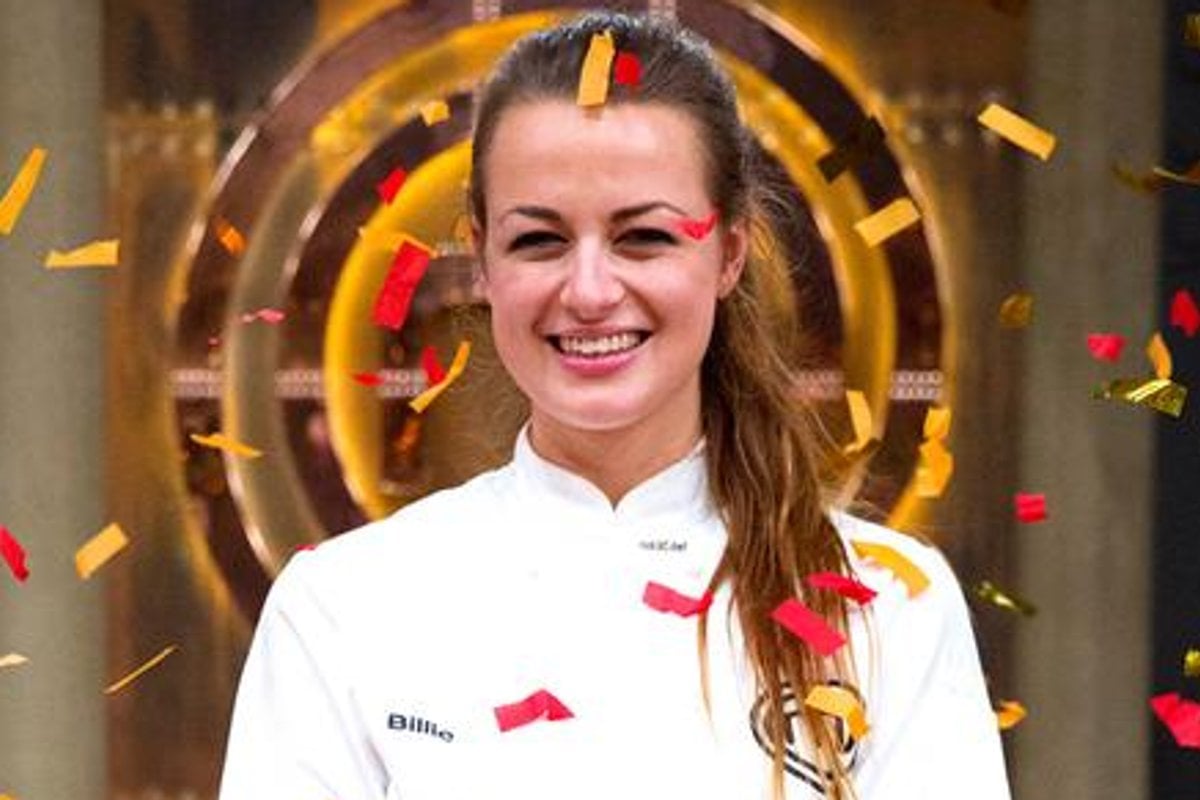 Last night Billie McKay became the first contestant to win MasterChef twice.
The 31-year-old went up against Sarah Todd in the cooking show's season finale and took home the trophy and $250,000.
As Billie celebrates, here's everything you need to know about the newest Masterchef winner.
Watch Mamamia's lifestyle writer attends the MasterChef 2022 media event. Post continues below.
One of five, Billie grew up on a dairy farm in New South Wales' mid-north coast. 
Before applying for the show, she worked as a restaurant manager in Bowraville, and it was her now-husband Haydn who encouraged her to try out for season seven in 2015.
"Haydn really pushed me to do [MasterChef]. I saw the ads on TV and thought about applying and he said you should apply," Billie told Perth Now.
"I didn't and missed the deadline," she said.
"The last lot of application rounds came up, and he said, 'Do it! What have you got to lose? You either get rejected and you keep going, or you get a chance at doing it'. So I did, and it was worth it."