Billie-Jo Jenkins didn't have the easiest start in life. When she was just eight years old, her father Billy was sent to prison. Unable to cope alone, her mother, Deborah, an alcoholic, placed Billie-Jo in foster care.
She was eventually taken in by a well-off, middle class couple, Sion and Lois Jenkins, who by pure coincidence happened to have the same surname as her. Perhaps at the time, to Billie, that seemed like a good omen.
Indeed, the Jenkins' seemed like a perfect family. Sion was deputy head teacher of the local boys' school and Lois was a social worker. Their four daughters, Annie, 12, Lottie, 10, Esther, eight, and Maya, seven, were excited about welcoming a new "sister" into the home.
It was a fresh start for Billie-Jo and she coped with the transition well, moving into the family's large six-bedroom house in East Sussex in the UK and starting at a local school there.
From the outside, Billie-Jo seemed stable and happy. She was described by school friends as "always having a laugh" and "destined to be a star" according to the BBC.
But on 15 February 1997, at 3.38pm, police received a 999 call from Sion Jenkins who said he'd just arrived home to find Billie-Jo, by then 13, injured on the back patio.
"My daughter's fallen, or she's got head injuries, there's blood everywhere, she's on the floor," he told the operator, according to The Mirror.
By the time paramedics arrived, Billie-Jo was a dead. An autopsy revealed she had been frenziedly beaten with an 18-inch metal tent spike in the backyard of the Jenkins' home; she had been struck at least nine time and her skull was crushed.
There was no evidence of sexual assault, but curiously, a small piece of black bin liner had been pushed up into Billie-Jo's nostril.
The Jenkins' made an emotional televised appeal for help with the police investigation, but Lois Jenkins had already begun to suspect her husband.
"I woke up in the middle of the night as he turned over in bed and it dawned on me it could have been him. I lay there terrified, thinking it must be him – and if it wasn't him, at least it could have been him," she later wrote in a memoir for the Daily Mail.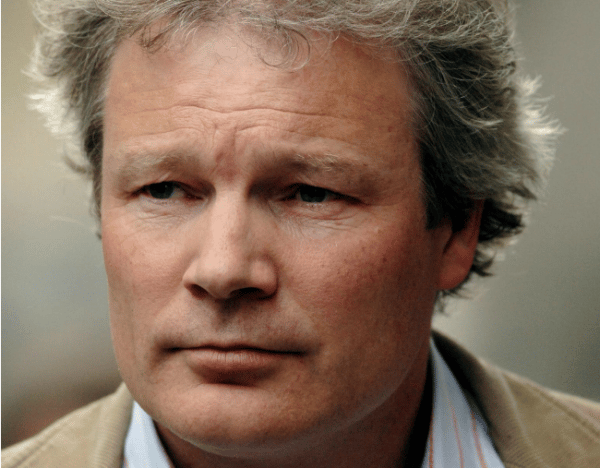 Sion Jenkins was tried three times for the murder. Image: Getty 
She went to the police, telling them Jenkins had subjected her to domestic violence and that he had "rages" and was "obsessive and controlling".
In the meantime, police had discovered that much of Jenkins' application for his deputy head teacher job had been fabricated, which also painted him as a liar.
Sion was arrested and charged with Billie-Jo's murder.
At trial, the prosecution took Jenkins' account of the fatal day and made their case against him.
Jenkins said that on the morning of 15 February, Lois took younger daughters Esther and Maya for a walk along the seafront. He stayed home with Annie and Billie-Jo who wanted to carry out household chores to earn extra pocket money.
Lottie was at a clarinet lesson.
At 3pm, Jenkins drove with Annie to pick her up. Shortly after they returned to the house, Jenkins said he would have to go to a DIY store to buy some white spirit to clean up droplets of paint made by Billie-Jo who was painting the back patio door.
The prosecution maintained there was then "a short gap in time" - around three minutes - while he was in the house alone with Billie-Jo and his daughters were waiting outside for him.
They believed Jenkins had argued with his foster daughter and had carried out the attack in this small window of time. The trip to the DIY store, they said, was bogus; to create an alibi for himself.
When they returned from the DIY store around 20 minutes later,  Lottie discovered Billie-Jo's battered body, calling out "Dad!". He dialled 999, called a neighbour over to help, and made Annie and Lottie stay in the playroom while he waited for emergency services.
The prosecution picked apart this version of events. They questioned his need to go to a DIY store, stating a bottle of white spirit had been found in the house. Then they brought up the fact that Jenkins hadn't taken any money to the store, meaning he would've had to turn around and come straight home. They questioned why he drove a longer route to the DIY store, circling a nearby park not once, but twice.
Much was also made of Jenkins' behaviour after Billie-Jo was discovered. He failed to put her in the recovery position and did not administer mouth to mouth. After calling the ambulance, he retreated to his car, leaving his daughters to be comforted by a neighbour.
He said he was in shock, but the prosecution said they believed Jenkins wanted to place himself in the car after the murder to account for any blood or DNA forensics officers might find there.
LISTEN: Holly Wainwright and Clare and Jessie Stephens explore our obsession with true crime: is it simply our love of a good story, or something more sinister?

Ultimately, though, the case hinged on microscopic droplets of blood, 158 of them, found on Jenkins' fleece jacket, pants and shoes. The prosecution insisted that the blood, while such a fine mist that was invisible to the naked eye, had splattered over Jenkins while he beat Billie-Jo with a tent peg.
His defence maintained that the droplets could have been expelled when a blockage in Billie-Jo's airway was released, which could have happened when Jenkins knelt beside his daughter's body - but the jury did not believe it.
Jenkins was found guilty of Billie-Jo's murder and sentenced to life in prison. Their marriage over, Lois emigrated to Tasmania with her daughters.
But the story was far from over.
In 1999, Jenkins appealed his conviction, but the appeal failed. Five years later, another appeal was successful and a retrial was ordered. The jury in that retrial, which lasted for three months, failed to reach a verdict, and so a second retrial was ordered.
And it was at that retrial, in February 2006, almost a decade after the murder, that Jenkins was cleared after a jury failed to reach a decision following eight days of deliberations.
The crown prosecution said there would not be a third retrial and so, while not technically exonerated, Jenkins left the Old Bailey a free man.
Outside the court, he said: "They [the police] have been wilfully blind and incompetent. The murder investigation must be reopened immediately with a new police team who will put their energy into finding Billie-Jo's killer."
While many still believe Jenkins to be guilty, there are alternate theories as to what happened on that fateful day.
There was, all along it seems, another suspect in the frame. A mentally ill man with a fetish for plastic bags, referred to in court as "Mr B," who was spotted near the Jenkins' home on the day of the murder. Two witnesses walked past him as he sat on a bench opposite the Jenkins' house, just minutes before the ambulance arrived.
Police officers who arrested him for questioning in the days after the murder described seeing him holding part of a blue plastic bag up to his nose as he lay in his cell in a "foetal position". They later found two more pieces of plastic in his underwear when they strip searched him.
But with the focus firmly on Jenkins, Mr B was eliminated from enquiries.
Since then, Billie-Jo's murder has been linked to the so-called "M25 rapist"Antoni Imiela who lived close to the Jenkins' and is serving a lengthy prison sentence for a string of sex crimes. In December 1996, Billie-Jo had told friends she was being "stalked" by a man in a leather jacket. According to those who knew Imiela, he almost always wore one. In addition to this, he often improvised weapons in his attacks and once had put a plastic bag over a victims' head.
Last year, Billie-Jo's natural mum spoke to The Mirror calling for the investigation to be reopened.
"The police have nothing to lose and everything to gain.
"I can't describe it to you, unless you have lost a child, it's a nightmare. I want to get justice for her." she said.