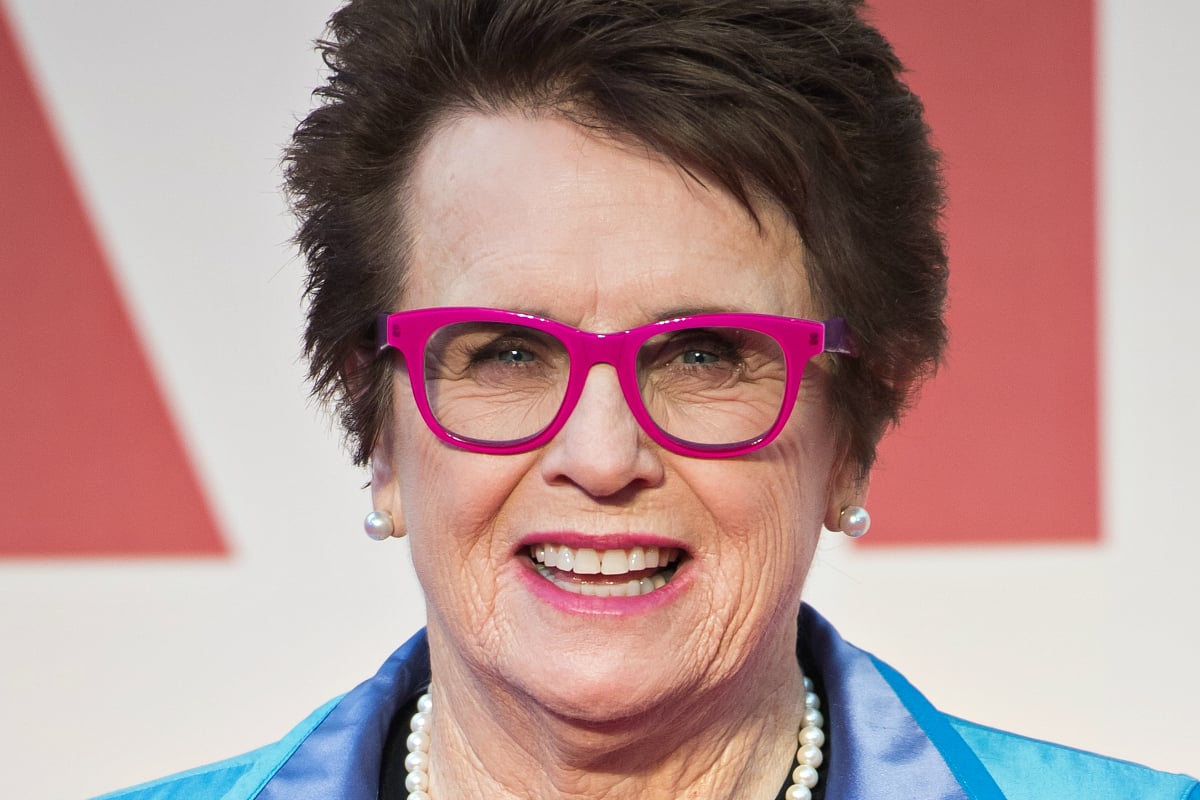 When Billie Jean King was 13 years old, she already knew she wanted to be the world's best tennis player. She'd been playing for just a year, clutching a racquet she'd bought for $8 — money her father had made her work for. The Californian was clearly gifted even then, and ambitious. But one afternoon, gazing around the Los Angeles Tennis Club, she realised something about her beloved sport.
"Everybody wore white shoes, white socks, white clothes, played with white balls, and everybody playing was white," the 76-year-old told Mamamia. "And I asked myself: Where is everyone else?"
It was in that moment that Billie Jean decided that she would use any future success to make that picture more diverse, more equal, more reflective of the real world around her. And not just for the sake of tennis.
Watch: Billie Jean King is urging people to #filltheMCG for the Women's T20 World Cup final on Sunday.

The $9 that changed women's sport.
Billie Jean King's story is a fabled one. That daydreaming teenager not only went on to win 39 Grand Slam titles and become the World No. 1, she also changed the shape of women's sport.
Fifty years ago this September, Billie Jean and eight fellow female players revolted against the enormous pay discrepancy between male and female competitors. Despite threats from the tennis establishment that they would lose their rankings and be banned from competing at Grand Slams, the now-legendary 'Original 9' signed symbolic $1 contracts to establish a new women's tour.
Three years later, Billie Jean founded the Women's Tennis Association — now the peak body for women's professional tennis. The same year, she won the now-iconic 'Battle of the Sexes' exhibition match against retired men's No.1, Bobby Riggs.