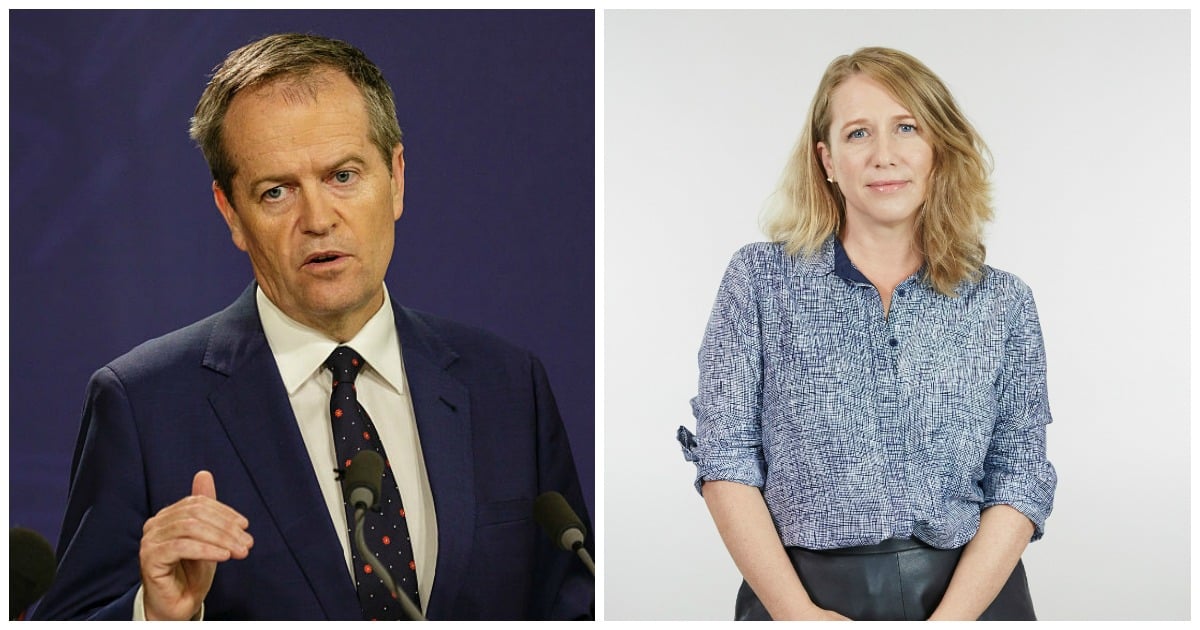 Lisa Wilkinson, we salute you.
Your editorial this morning on Bill Shorten's retro choice of words when announcing Labor's new childcare package was spot-on.
The cost of child care should not be a woman's issue. It's a family issue. Australia's child care is among the world's most expensive and it's a serious financial drain on working families. A burden that pushes kids into school early, a barrier to parents returning to the kind of work they are qualified to do and a significant added stress to an already stretched life.
This is not the business of women. This is the business of every family, whatever their configuration, who have kids below school age.
Lisa Wilkinson, you are right about that.
Watch Wilkinson take aim at Bill Shorten's comments below. Post continues after video…
When Shorten said, "Let's face it, men in Australia rely on women in Australia to do the childcare and to organise the childcare," he sounded, as Lisa pointed out, like a dinosaur.
He sounded like the kind of man who talks to Australia's "housewives" about the ironing.
But Bill Shorten was also right.
Yes, there are more female breadwinners than ever before – up to 40 per cent of households, according to a recent NAB survey, are led by a primary earner with a womb.
But child care will continue to languish in the colourful basket of women's issues – along with increased paid maternity leave, reproductive rights and the tampon tax – as long as Australian men keep leaving it there.
"Affordable quality childcare makes the difference as to whether or not mums are able to go to work, whether or not children get the best start in life," Shorten said when announcing that under a Labor Government, the Child Care Rebate benchmark would lift from $7.5k to $10k (in January, hallelujah!). "Working mums in this country should not face the choice as to whether or not they pay double childcare fees or drop out of work."
The cost of child care - up to 80 per cent of a working wage in some cases - does not come directly out of a woman's pay packet to the provider. But when a  new family is sitting down to structure the costs of their new, post-child reality, in the vast majority of cases, it's the woman's job that has been disrupted by pregnancy, birth and the initial caring for a little human, and it's the woman's job that is likely to be renegotiated to fit around the on-going demands of that human.