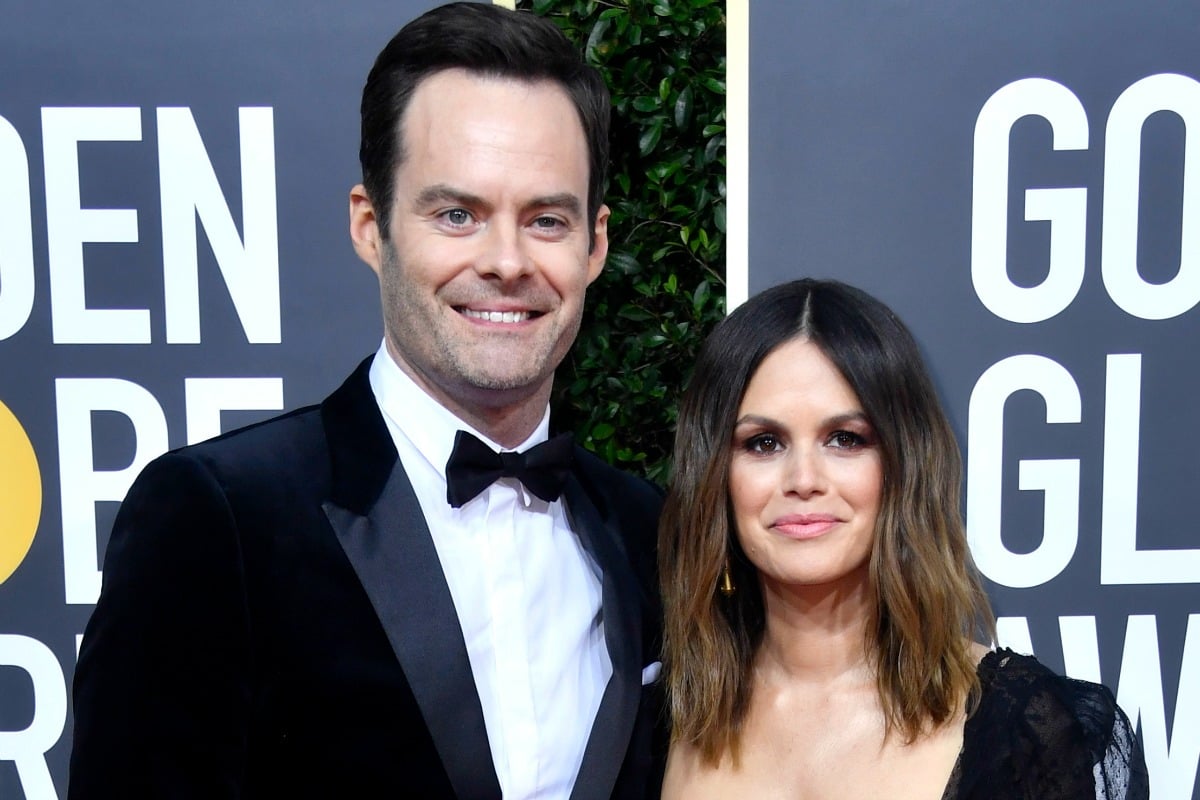 1. Best. Couple. Ever: SNL's Bill Hader and The O.C.'s Rachel Bilson confirmed their relationship at the Golden Globes.
We might only be one week into the new year but we've already discovered our new favourite celebrity couple.
On the red carpet at the Golden Globes, Bill Hader and Rachel Bilson finally made their relationship official.
After weeks of rumours, the pair walked the red carpet together, confirming their relationship.
Just take a moment to look at them: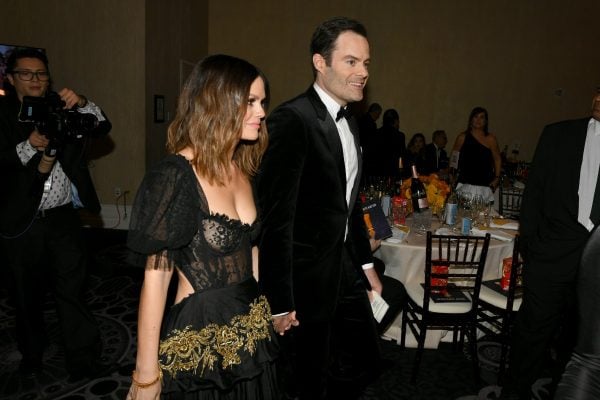 We're... obsessed.
Hader, who was nominated for his appearance in Barry, and the former The O.C. star were first rumoured to be dating when they were spotted grabbing coffee in Hader's hometown of Tulsa, Oklahoma last month.
The couple's red carpet appearance comes after both Hader and Bilson ended their respective relationships in 2017.
Bilson previously dated actor Hayden Christensen. The pair, who separated after dating for nearly a decade, share five-year-old daughter Briar Rose Christensen.
Hader separated from his wife of 11 years, Maggie Carey, in 2017. They have three daughters together – Hannah, Harper and Hayley.
Hader and Bilson previously starred in the romantic comedy The To Do List together in 2013. Interestingly, the film was directed by Carey.
2. 'Our country is beautiful. And it's really hurting right now.' Aussie actress Margot Robbie tears up talking about Australia's bushfires.
Margot Robbie has tearfully called on her fans to donate to the victims of Australia's bushfires.