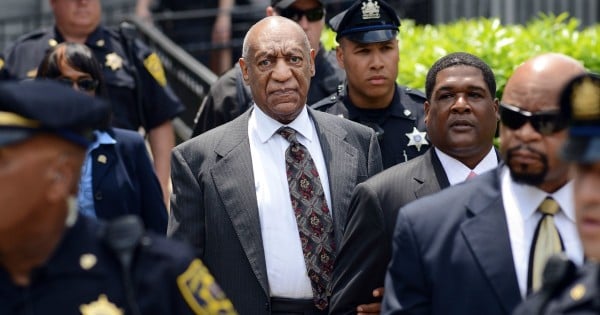 Over the weekend I had lunch with a male friend.
We were discussing a rape allegation that is currently before the courts.
It concerned a young woman who went out drinking with a group of friends on a Saturday night. She met a man at a club. When the night ended, they got into a taxi together and went back to her place. She passed out, and later woke up to the man having intercourse with her.
My friend abruptly put down his fork, and looked at me perplexed.
"Wait, how is that rape?" He asked.
"If two people go home together drunk, isn't the consent, like, implicit?"
Genuinely confused, I responded "Wait…what? Someone can be too incapacitated to express consent, and the absence of a 'no' doesn't mean 'yes'."
If you need some help, here is a penis and vagina talking us through consent. Post continues below.
He went on "But I've never said to a girl 'Hi, do you consent to intercourse right now?' That's not how it works. Does that make me a rapist?"
I was dumbfounded. Could it be that a 25-year-old university educated, generally progressive guy, does not know what constitutes rape?
Today, Bill Cosby admitted to having sexual encounters with teenagers who he had drugged. He revisited a particular incident that took place in 2004. He explained that the plaintiff, Andrea Constand, was "talking about stress" so he went upstairs and got three pills. After she took them, he recounted;
"I don't hear her say anything. And I don't feel her say anything. And so I continue and I go into the area that is somewhere between permission and rejection. I am not stopped."