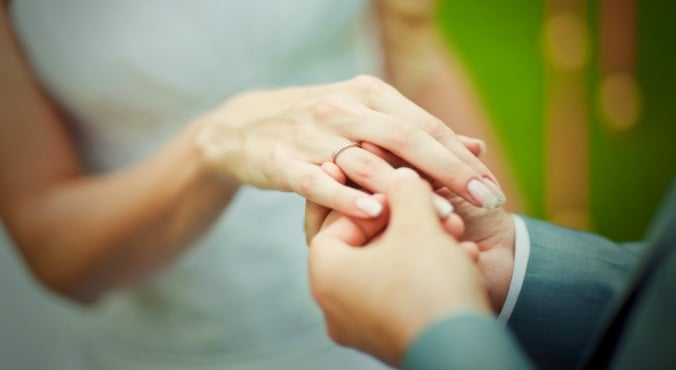 Image: iStock.
In their wedding photos, Liam and Lucy Crossley looked like any other pair of young newlyweds who couldn't wait to begin their life together.
Yet Lucy's beaming face belied the rare, life-threatening disease that had left her doctors puzzled for months.
"She didn't even look ill. She was the most beautiful bride. She didn't even feel as if there was anything wrong with her," Liam recalled in an interview with The Sun.
When she married Liam in October 2014, Lucy has halfway through her chemotherapy for bile duct cancer. She was "really confident" the treatment would prove successful, but just four months later her illness claimed her life.
As her husband explained to The Sun, the first symptoms of the little-known cancer appeared four months before Lucy was diagnosed.