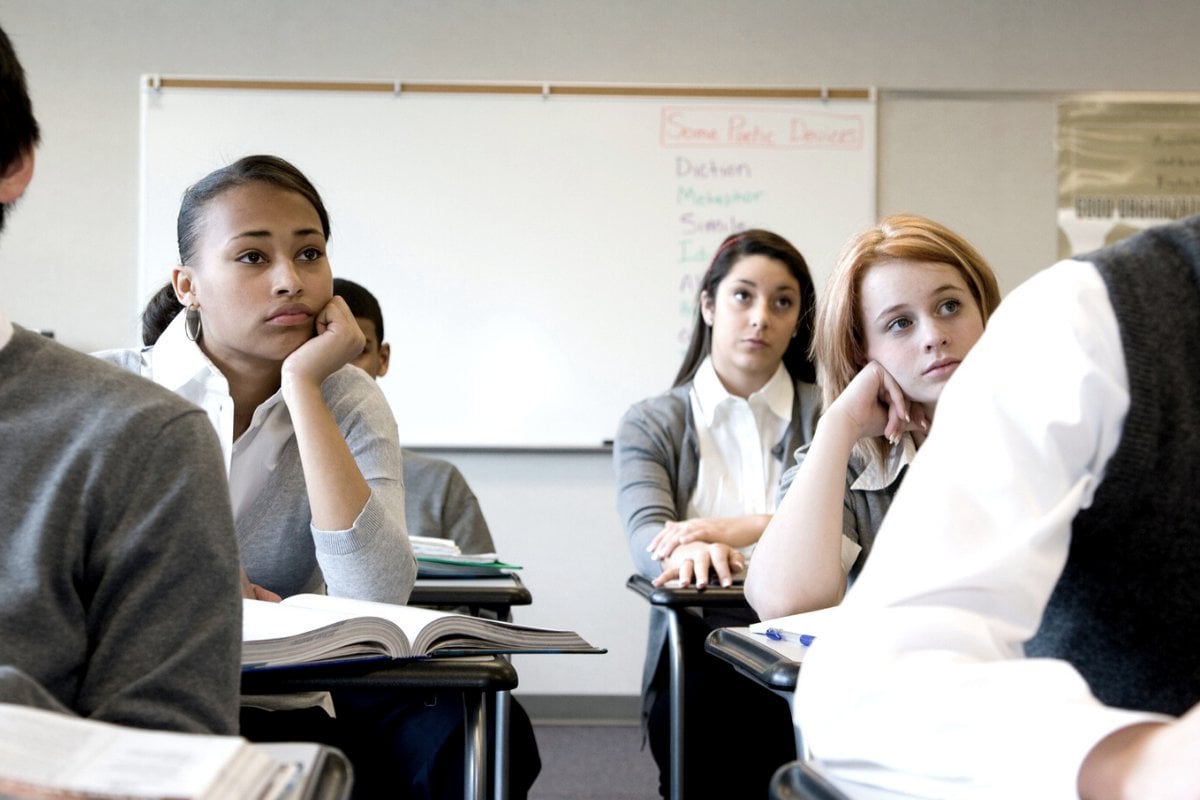 We all have those few moments in our lives that make us shake our head in astonishment, embarrassment or straight up regret. 
Because whether we'd like to admit it or not, there are a few things some of us wouldn't mind changing about our past if we were given the opportunity. 
However, as painful or embarrassing as it may be to look back on an uncomfortable moment from our past, believe us when we say we are definitely not alone in our journeys.
So to show you that there are so many of us who have had similar experiences, Mamamia asked 15 women to share their biggest high school regret.
Watch This Glorious Mess: Letter to my teenage self. Post continues after video.
Here's what they had to say.
Biggest School Regrets:
Rachel:
"I wish I didn't hook up with that boy in the school hall when I was 15, and then be exposed for it by my then best friend. Talk about embarrassing - and the kiss wasn't even worthy enough of getting caught for."
Charity:
"In year 9 I was bullied by one girl (and her 'gang') mercilessly. They threw food at me at lunch and heckled me if I was called on in class. I wish I'd just asked her straight out why she was being so nasty. Or told her to cut it out and get a life. I thought by 'turning the other cheek' I was doing the noble thing. But it just prolonged my agony. My self-esteem was damaged so much…"
Helen:
"WOW! where do I start. Year 7 and 8, I was a great student, getting mainly A's and B's, and a very good girl. Year 9 however, took a turn. I mean I wasn't out of control, I lived with my mum and my two younger sisters, but I started hanging around with the wrong crowd. 
"When I was wagging at a 'friends' house, they influenced me to get and undercut (when you shave the back of your head), cutting off my beautiful long brown hair. I was scared to show my mum, she would have freaked out. Well, she found out, when I was playing my 4th netball game for that week, as my mum never missed a game. I tried to hide my undercut. I still remember to this day, 31 years later, I was about to shoot a goal, the wind flicked my very thin ponytail and I just heard my mum on the side line yelling 'has my daughter got an undercut?' I was so scared.