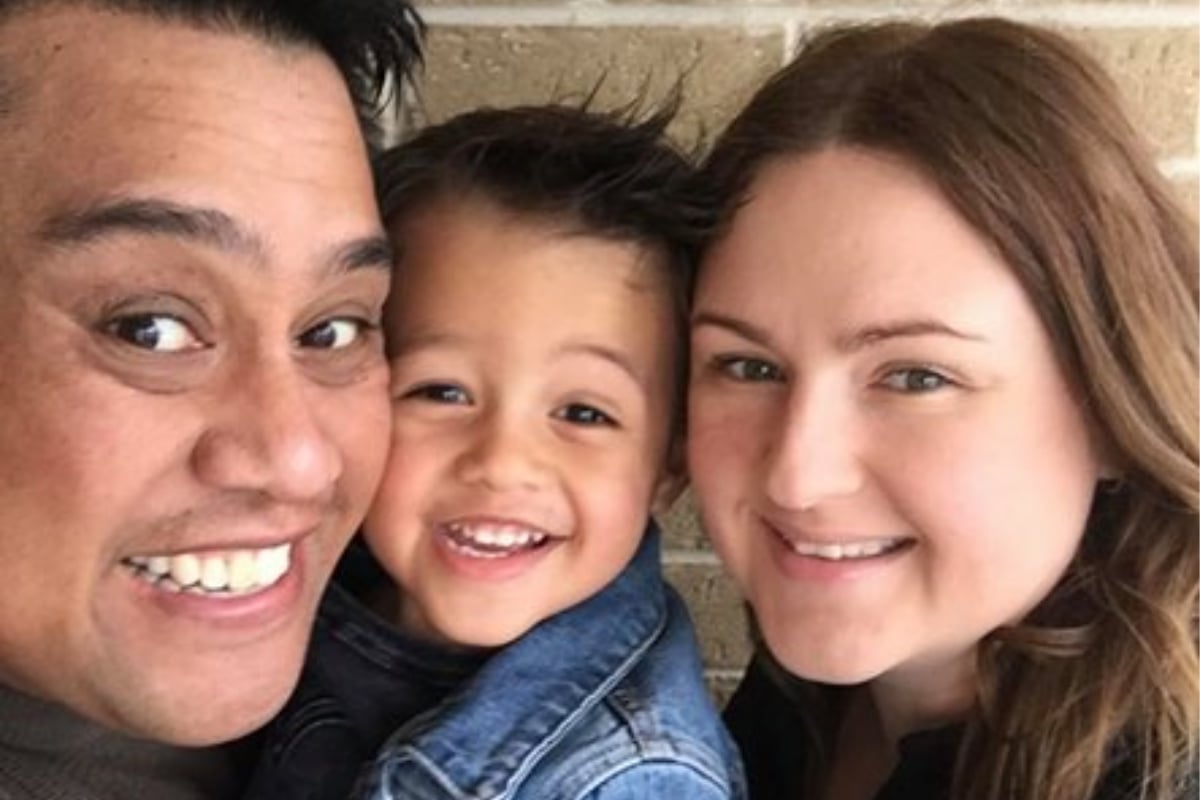 Tenealle Auvale never doubted that she and her husband Johnee would have a baby, even after eight unsuccessful IVF cycles.
"I always had a belief, through the 10 years of trying, every failure we got, everything that came up against us, I always remained hopeful," she tells Mamamia. "We're good people, we really wanted to be able to love a child and give them a good life, so there was no reason why that should be withheld from us."
Tenealle's doctor suggested a way to boost their odds of falling pregnant.
Watch: The 3 person baby explainer. Post continues below.
"She goes, 'Even if you lose 10 per cent of your body weight, it does increase your chances'."
Tenealle did more than that. In 2015, she, Johnee, Johnee's brother Moses, and Moses's wife Rina, went on The Biggest Loser: Families and were trained by Steve "Commando" Willis. Tenealle, who was 134kg when filming started, lost 28 per cent of her body weight, while Johnee, who was 215kg, also lost 28 per cent of his body weight.