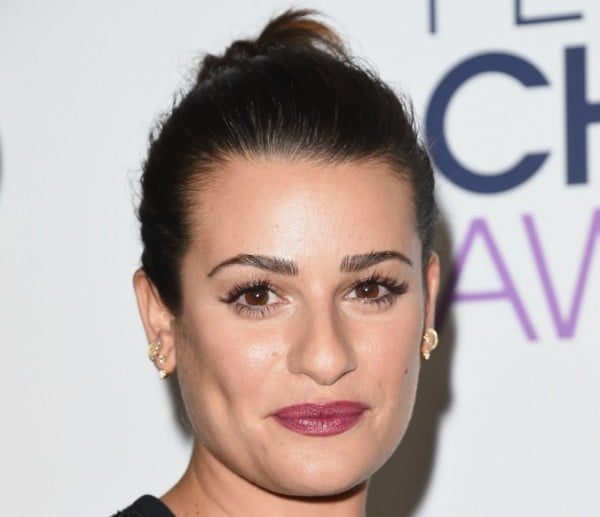 Lea Michele rocking the plum lip at the People's Choice Awards. Image: Getty.
The 2015 makeup scene was dominated by endless contouring, strobing and Kylie Jenner's lips — but a new year brings with it a whole new set of trends to (attempt to!) master.
So what will be wearing on our face in 2016? We asked pro makeup artists Rae Morris and Tobi Henney to share their predictions, along with the tips and products you need to pull them off.
1. Glossy Lips
Swap: Matte for gloss
It's a look we haven't seen for a long time (Paris Hilton circa '03, anyone?) but Rae Morris promises the modern babydoll gloss lip looks both beautiful and feminine.
"Choose the matte lip colour that you love and had a high gloss over it for an opaque colour, like the MAC Lip Glass (from $35)," she advises.
"However, while packing it on will give a super glossy affect, don't put too much on the outer corners. You'll end up looking like you have a disease!"
Watch: The 14 beauty trends we hope stay in 2015. (Post continues after video.)
2. Plum eyes and lips
Swap: Nudes for plum
Nude may have replaced silver as the smokey eye colour du jour, but 2016 will see the arrival of a striking new shade: plum.
"It's Kate Moss-inspired and was seen at the last Versace show," explains Morris.
If you're freaking out and instantly labelling it "unwearable" - relax. "The gorgeous deep plum shades are actually universally cool and warm colour so it actually suits all eye colours," she says. Winner!