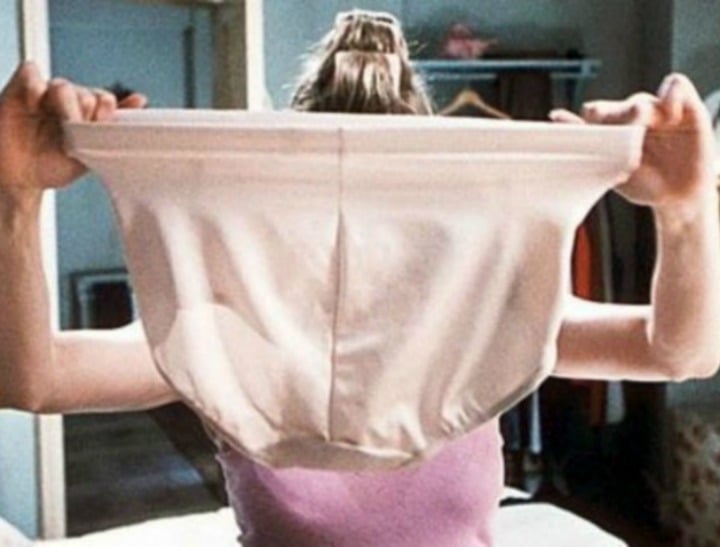 Rejoice, far and wide.
Today, as we walk down the street, us huge-knicker-wearers shall hold our head high. We shall walk with a SPRING in our STEP and a GLINT in our EYE and NARY a WEDGIE in SIGHT.
The New York Times has called it: granny knickers are in.
That's right. NEW YORK, the FASHUNN CAPITAL of the WORRRRLD, says big arse, comfy undies are on-trend. Women are collectively turning their backs on g-bangers and instead, stock piling high waisted cotton undies.
Way to finally catch up, New York.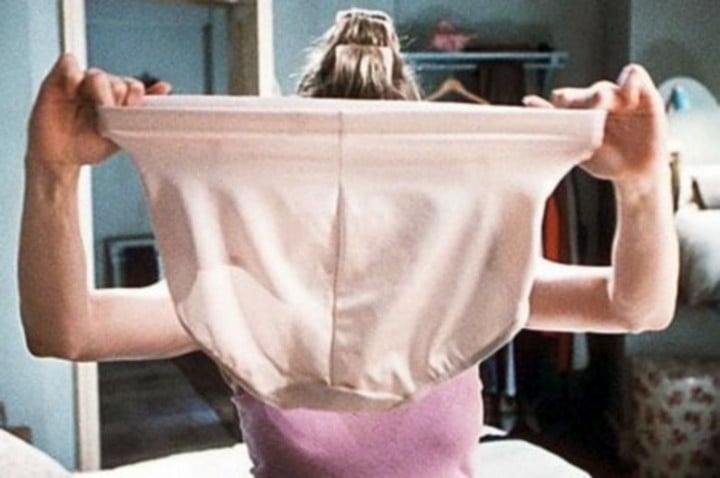 Reportedly, sales of g-strings have plummeted as women finally realise having a sliver of fabric rubbing between your bum cheeks is actually horrible.
Bernadette Kissane, an apparel analyst at the market intelligence firm Euromonitor, said huge undies are a growing trend. "Within millennial and Generation Y consumer groups, it's considered cool to be wearing full-bottom underwear," she said.
Bernadette. Come on, darls. You didn't need to analyse the market intelligence of consumer groups. Listen to our podcast. We talked about this MONTHS ago, Bernadette. MONTHS. AGO. At the time, it was a shocking confession to make. But now, lets call it what it was – trend forecasting: