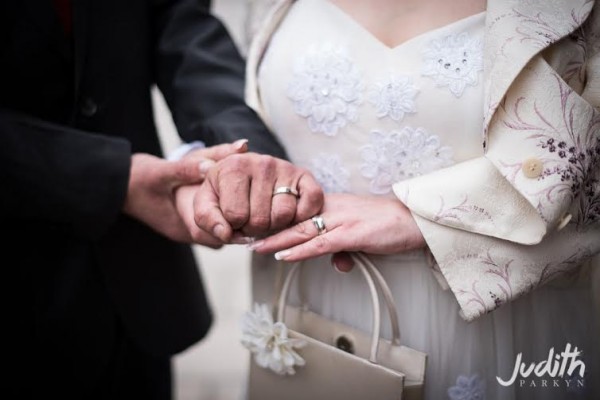 In December 2013, Jack Richardson was homeless and begging for change in a cold English street.
When he asked a passing woman called Toni Osborne for change, she started crying — confessing she didn't even have enough money to keep the electricity on at home.
Richardson gave the weeping woman a coin for her metre so she didn't have to spend Christmas in the dark… And then they fell in love.
This weekend, the pair got married in Bristol, UK. And the photos are so full of joy and celebration.
Some beautiful photos from their wedding. Photos: Judith Parkyn Photography. Post continues after video…
The happy couple's fairy tale ending was made possible with the help of donations from the local community.
Richardson and Osborne originally planned to marry at the local registry office, but a vicar, whom Richardson met at a soup kitchen, offered to perform the service for free. The couple were then able to put on a traditional ceremony in a church with stained glass windows.
Other local Big Issue buyers — including wine merchants, photographers and hairdressers — helped out, with one donor even providing Richardson with an Armani suit for the wedding.
Osborne wore a traditional white veil, an ivory gown with lace detailing and full sleeves for the ceremony.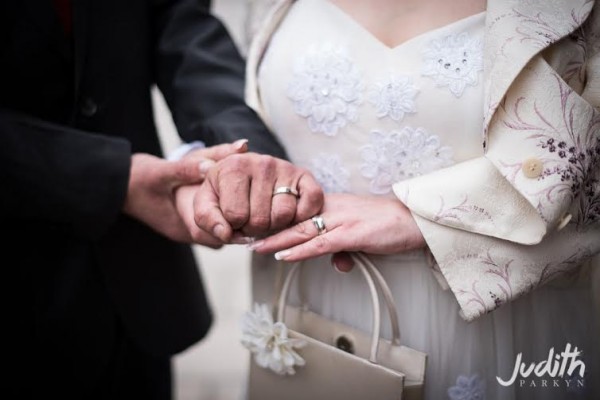 Richardson, 37, told The Guardian that meeting Osborne had changed his life.
"Every day used to be a struggle. I had considered ending my own life. I couldn't see any way out of the situation and it just seemed to keep getting harder. I couldn't see any future," he said.
"But now I have someone stable who I love and who loves me. I'm able to look to the future…
"If we had planned it, it couldn't have turned out better."