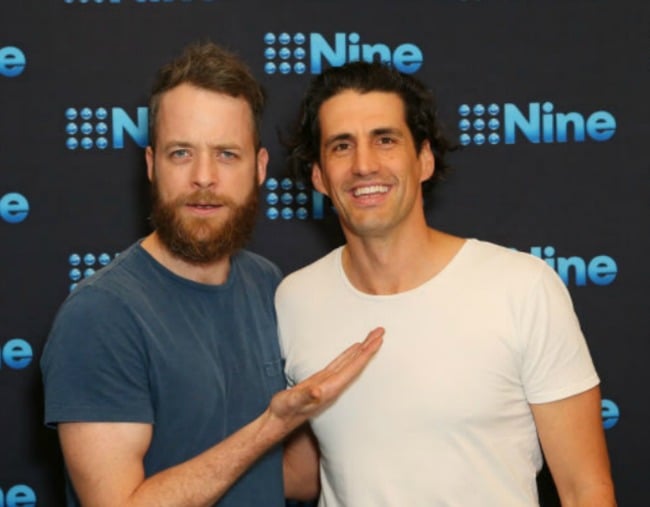 I never thought I'd be writing about the dick-related energy of one of my favourite Australian comedians but it's time.
You see, on Wednesday, New York Magazine's The Cut published a think piece that will likely define our generation. In the article, titled 'You Know He Got That Big Dick Energy,' Allison P. Davis argued that Pete Davidson, Ariana Grande's new fiance, has "Big Dick Energy" (BDE). She defined the term as follows:
BDE is a quiet confidence and ease with oneself that comes from knowing you have an enormous penis and you know what to do with it. It's not cockiness, it's not a power trip — it's the opposite: a healthy, satisfied, low-key way you feel yourself. Some may call this "oh he/she f*cks" vibe, but that is different: you can f*ck, but not have BDE. Some may call this "well-adjusted," but we know the truth.
BDE is, of course, far more nuanced than it appears at first glance. For example, you don't have to have a big dick to have Big Dick Energy. Yes, there's obviously a correlation between guys with BDE and actually having a large penis, but it's not a necessity. Women (like Cate Blanchett) can also have BDE, in the absence of a penis of any size. It's not about arrogance and it's not about ego – it's a sense of calm, complacent knowingness, that you have a big dick (literally and/or figuratively).
Obama is #BigDickEnergy and Trump is #littledickenergy. https://t.co/L7O9Wp5kbV

— Clementine Ford (@clementine_ford) June 27, 2018
#BigDickEnergy doesn't mean you have big dick. All men walk around thinking their mediocre peen is a gift from god. You know who really got Big Dick Energy? Rihanna. That's a MOOD. A Lifestyle. pic.twitter.com/PxAXfguJiR

— Ada Noire (@JewelOfNubia) June 27, 2018