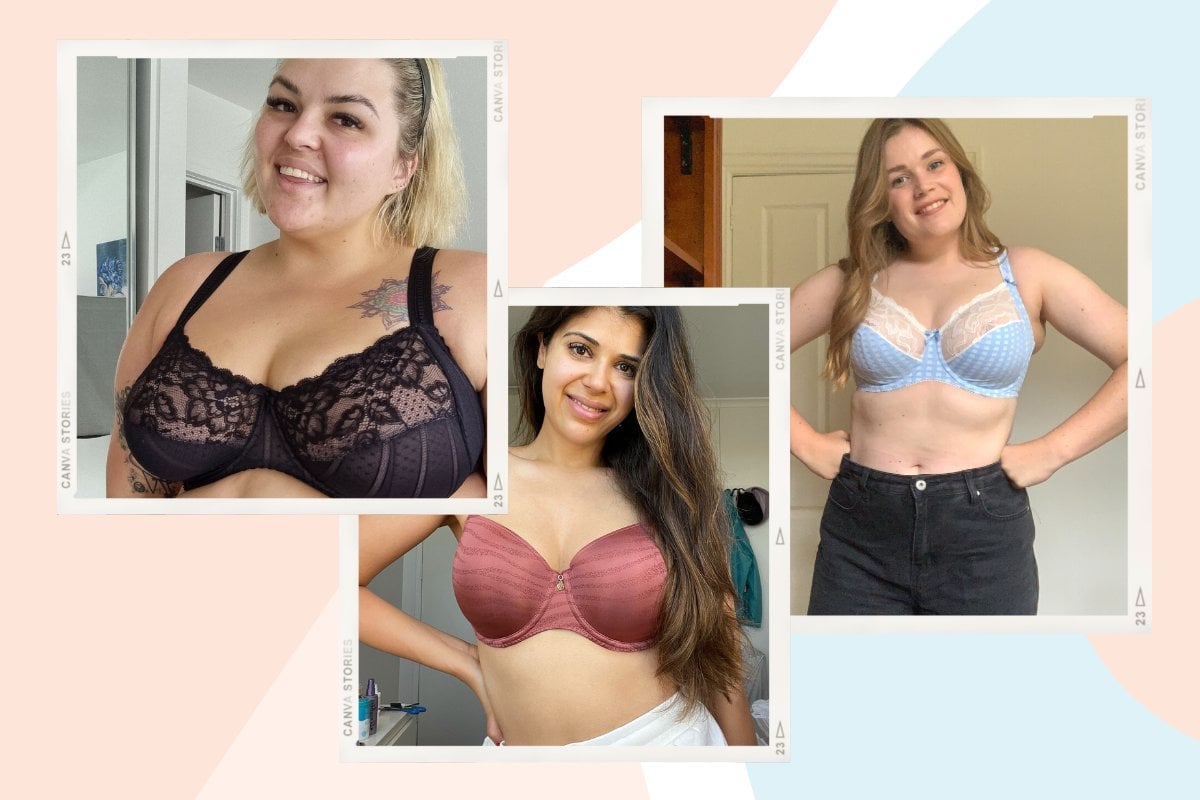 Having big boobs is not easy. Particularly when it comes to finding a bra that fits comfortably.   
I'm an E cup. So it's pretty safe to say that I know how frustrating it can be to find not just any bra, but a good bra. 
I want a bra that is comfortable, functional, and that looks good. These are not easy boxes to tick, especially when I (like most people with breasts) need an extensive range of different types to accommodate the varying outfits in my wardrobe.
Whether you're looking for a t-shirt bra or balconette bra, something with padding or something sheer, when you have a big bust, it can feel next to impossible to find the bra that's right for you. 
Not to be dramatic, but my life changed about two years ago when I discovered that I have a Brava Lingerie store literally two kilometres from my house in Melbourne. Specialising in D cup and upwards, Brava is a sanctuary for big busted people.
Knowing how hard it is to find a good fitting bra, some fellow bigger busted friends and I decided to give the Prima Donna collection from Brava Lingerie a try.
Here is our verdict.
Lacey, 22F.
It's been about two years since I last had my bra fitted as — like most of the population — wearing a bra was last on my lockdown to-do list. 
The ones I have don't exactly fit right anymore either, and after so long in lockdown, that's to be expected — bodies change.
But there's nothing worse than the bone of an ill-fitting bra poking your arm or digging into your ribs. No, thank you. We are too hot for bras that don't fit.
So, unsure about my current size, I thought I would try the free virtual fitting with one of Brava Lingerie's trained fitters. I've been too busy to go in store so I booked in for a Zoomfit.
It was pretty simple and took about five minutes to complete. When I dialed in on my phone, the fitters asked me what size bra I was wearing and how I like my bras to fit. 
I whipped off my top, did a little spin so she could see the back, lifted my arms in the air and then I was done. I was told I needed a 22F which was news to me because I've been wearing an E cup.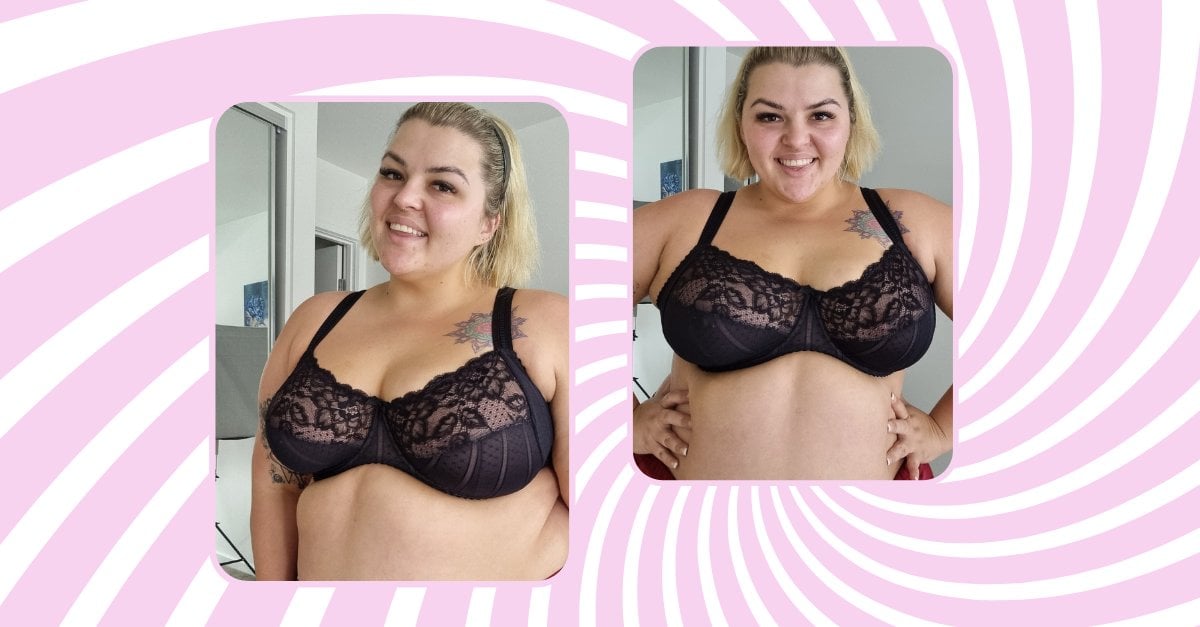 Image: Supplied/Mamamia.